The Modern General Store
Scoutmob Brand Refresh & Website Redesign. The Scoutmob brand debuted in 2010 in Atlanta as seekers of the unique and curious, supporting locally owned businesses and goods by offering consumer discounts. Shoppe, its online store for fine maker-made goods, was launched soon after. The online store's consumer was slightly different than the original deals consumer: mostly female, slightly older, more discerning with her purchases, and more sophisticated. The online store needed a brand refresh to remain interesting and attractive to this consumer. It also needed to have a competitive, authoritative presence in the growing and competitive maker-made marketplace.
Creative & Brand Strategy
The new branding needed to have a contemporary but hand-made feel: it wasn't to be too modern, or too perfect, and it had to convey a feeling of an actual store, where old meets new. It also needed to have an organic homemade feeling, while remaining a sophisticated shopping space.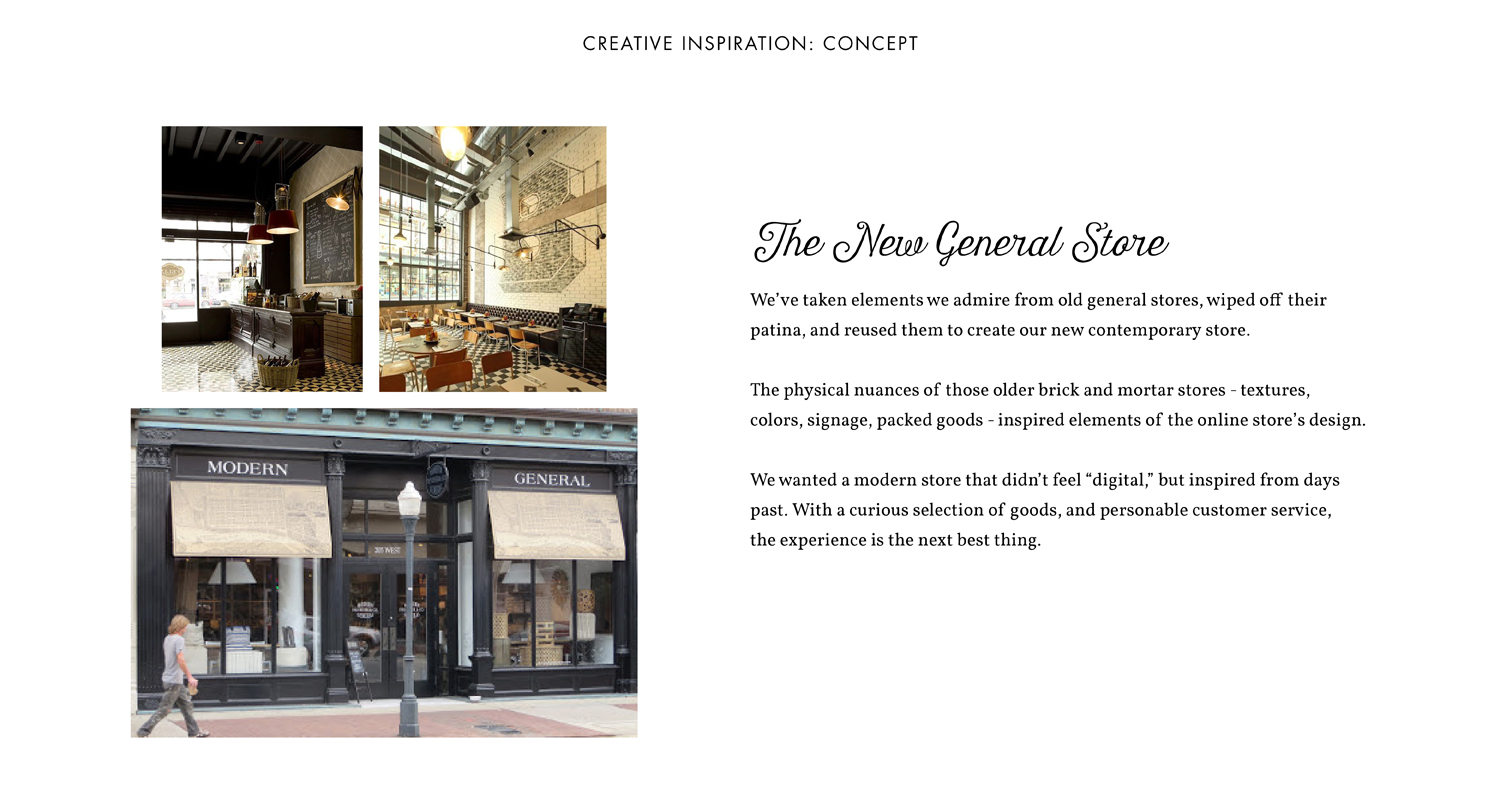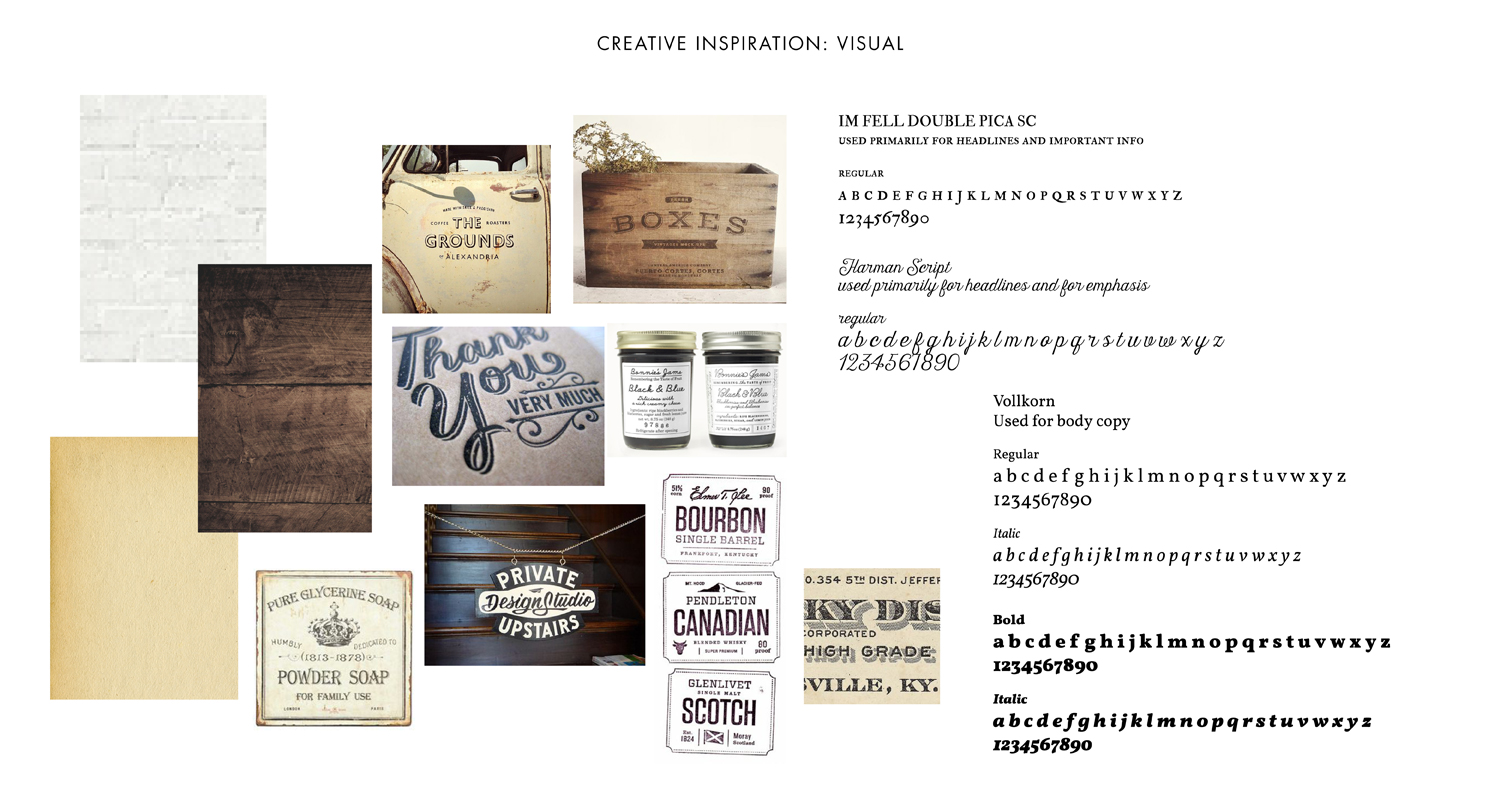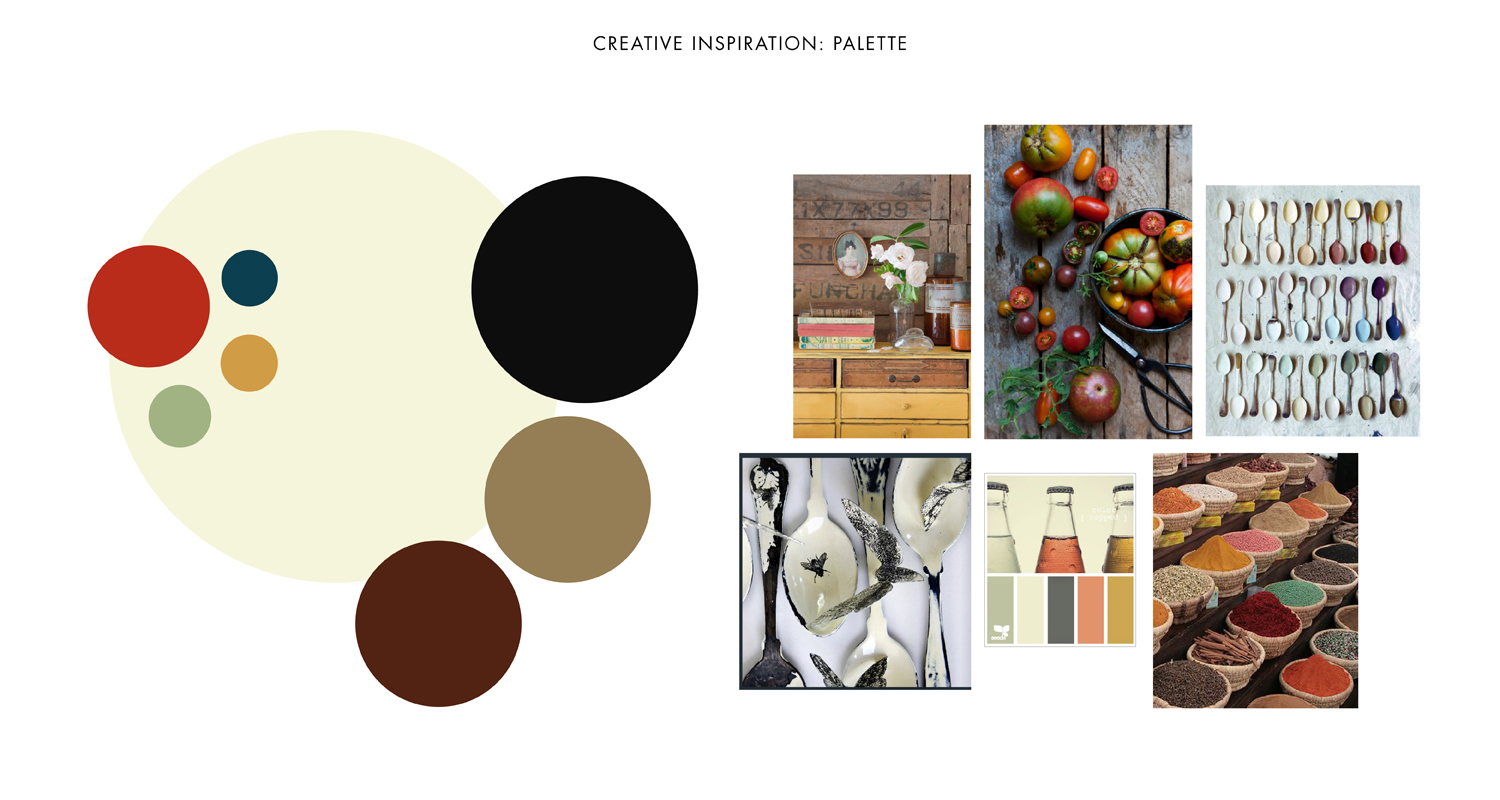 Creative Notes
Conceptually, I was inspired by the Old General Store of the past, and how it was the center of many small communities. I was also inspired by the signage, architecture, and vintage packaging found in these old stores, but wanted to translate these inspirations into a cleaner, more contemporary look. The brand's new logos have a hand-drawn feeling that reflects this. The new brand fonts reflect this imperfect feeling - they are either designed from hand drawn letters, or they were inspired by early printing machines where the characters appear a little shaky and slightly rough. All brand colors are slightly off-white and off-black with pops of faded, muted colors that would be found in old paint or packaging.
Logo Design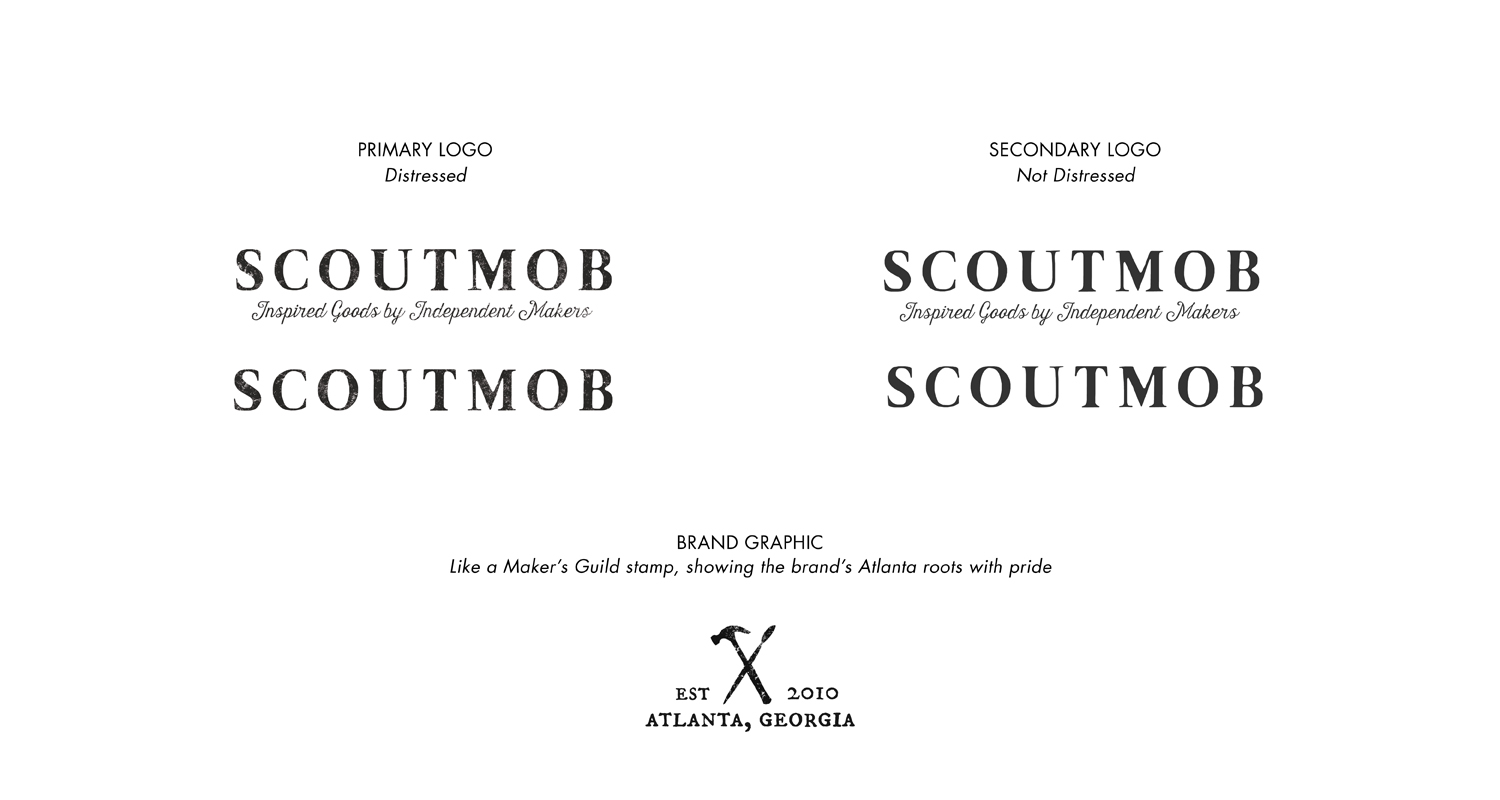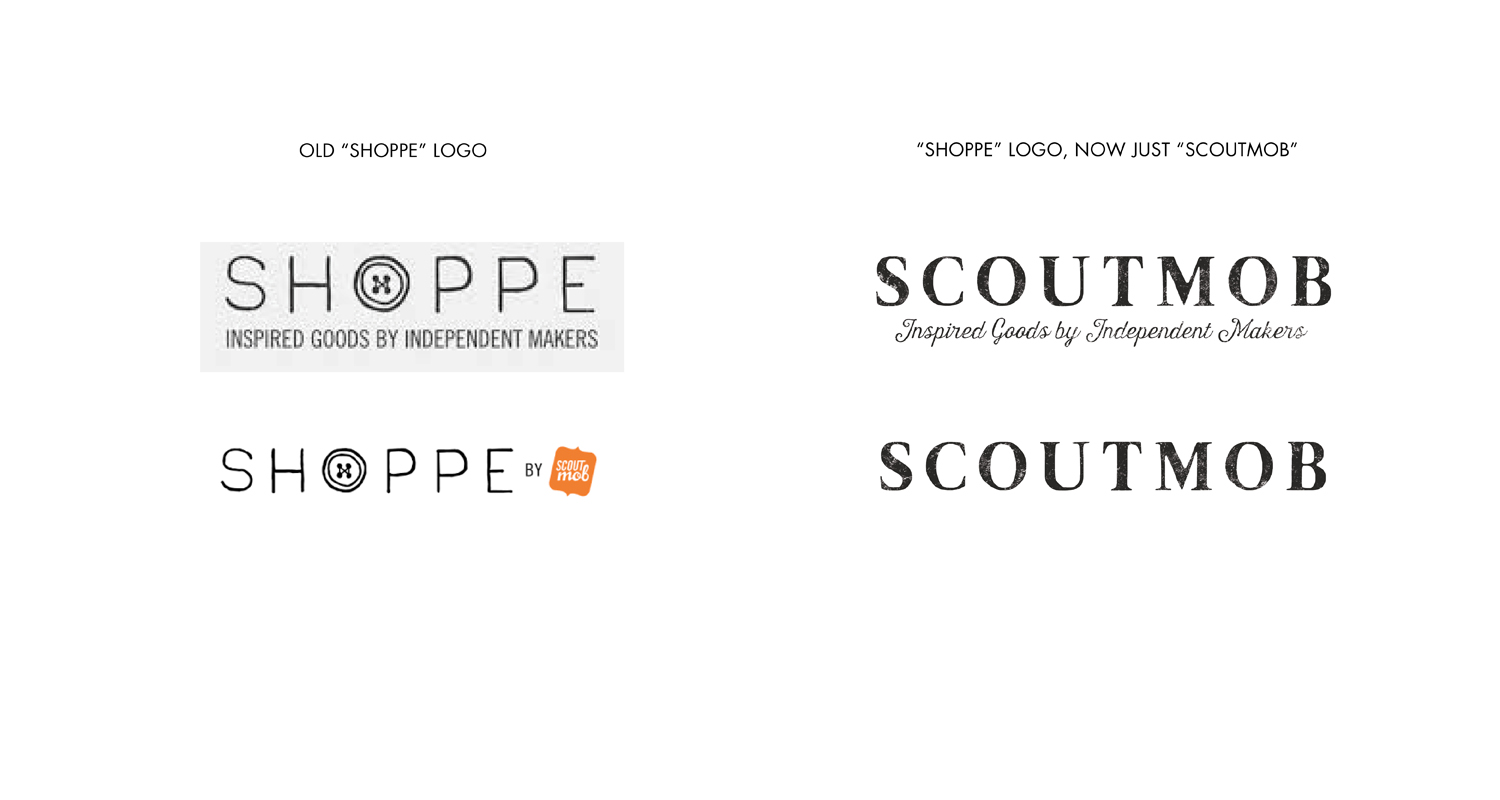 Web and UX Refresh: A Detailed Look
I could not change much of the functionality of the site, only the design elements to update the brand to the new visual guidelines, and basic navigation. I did improve the UX flow by designing a simplified header, footer, category pages, and shopping cart / check out pages. You can check it out live at www.scoutmob.com.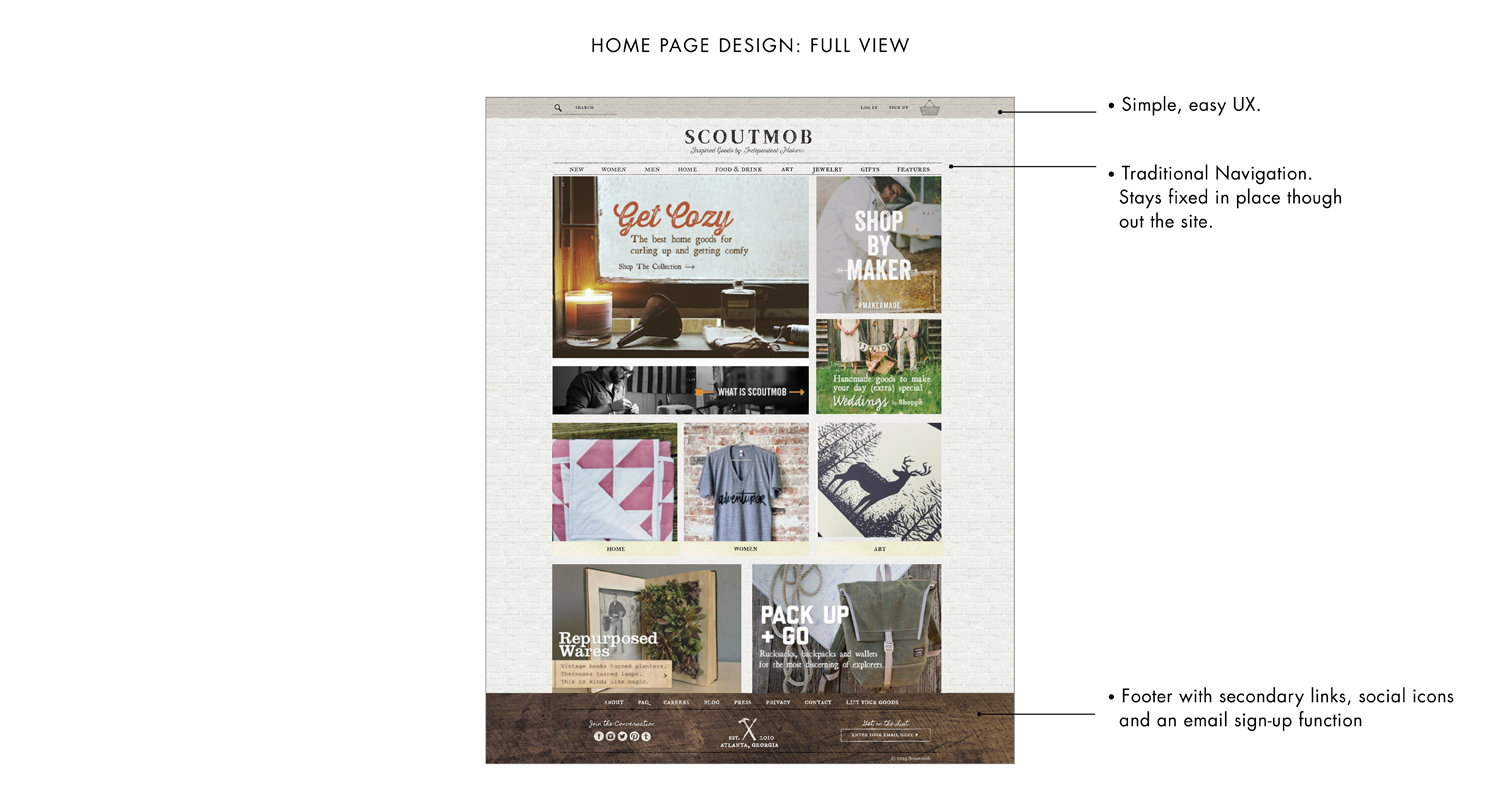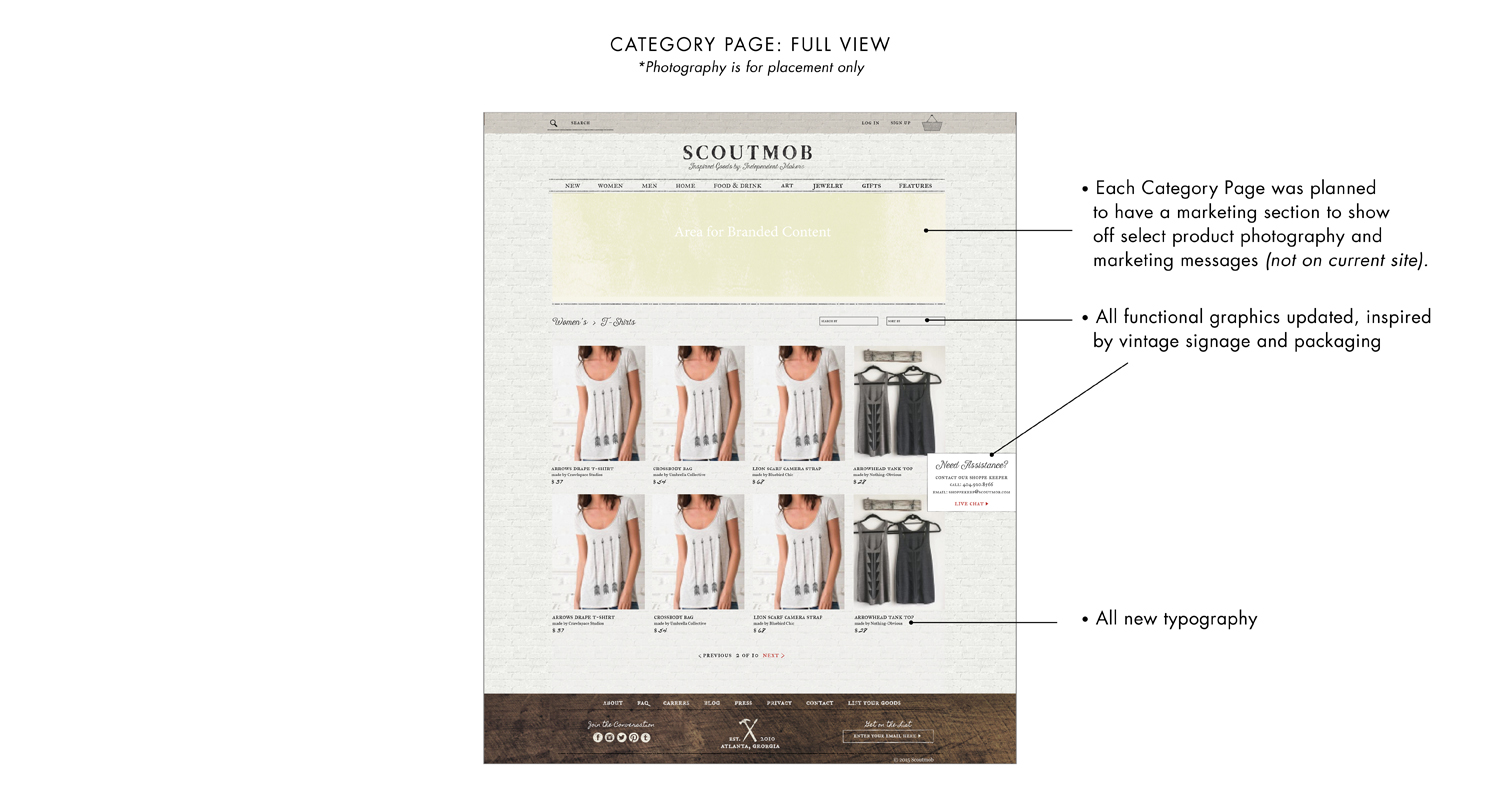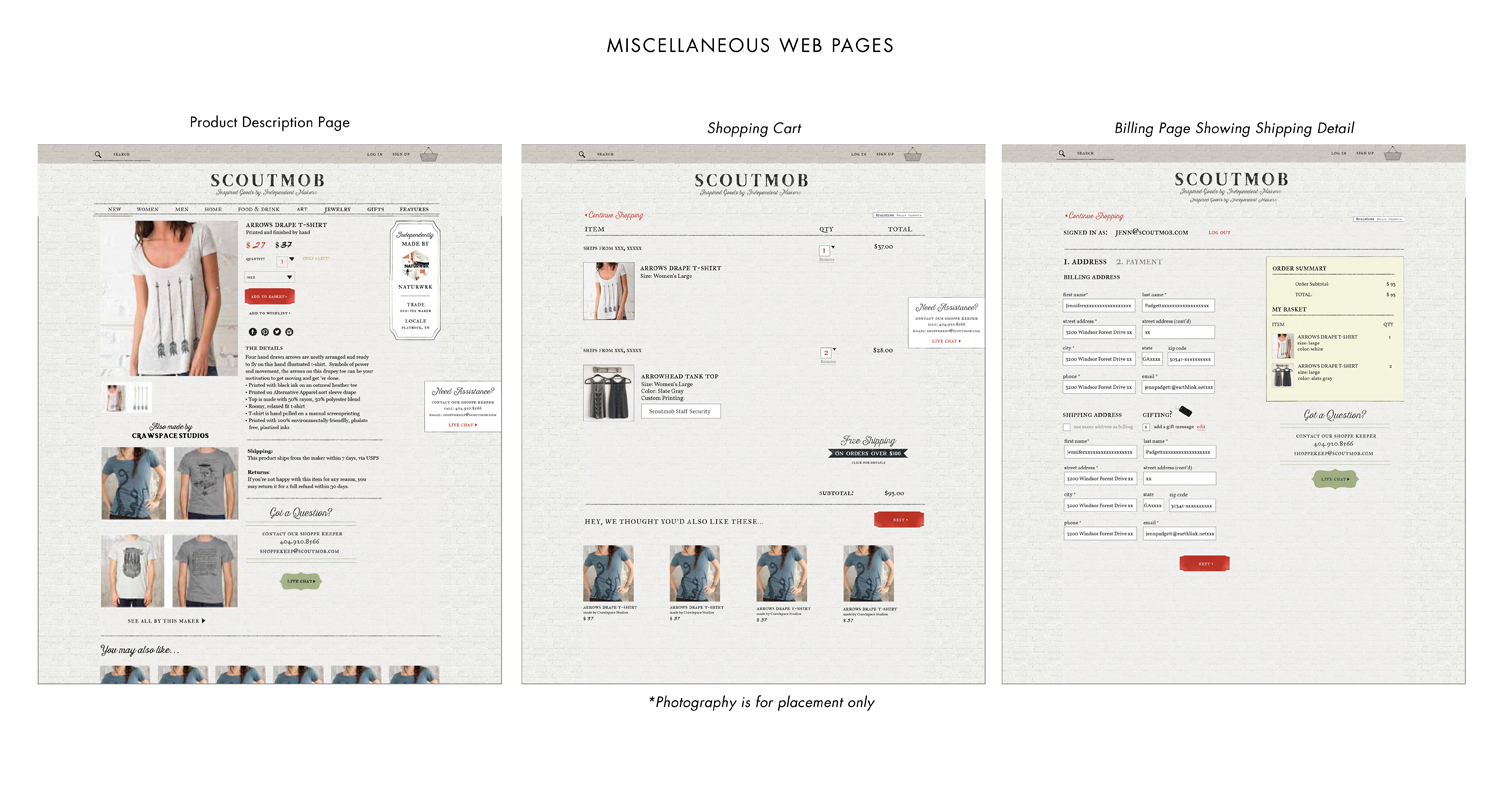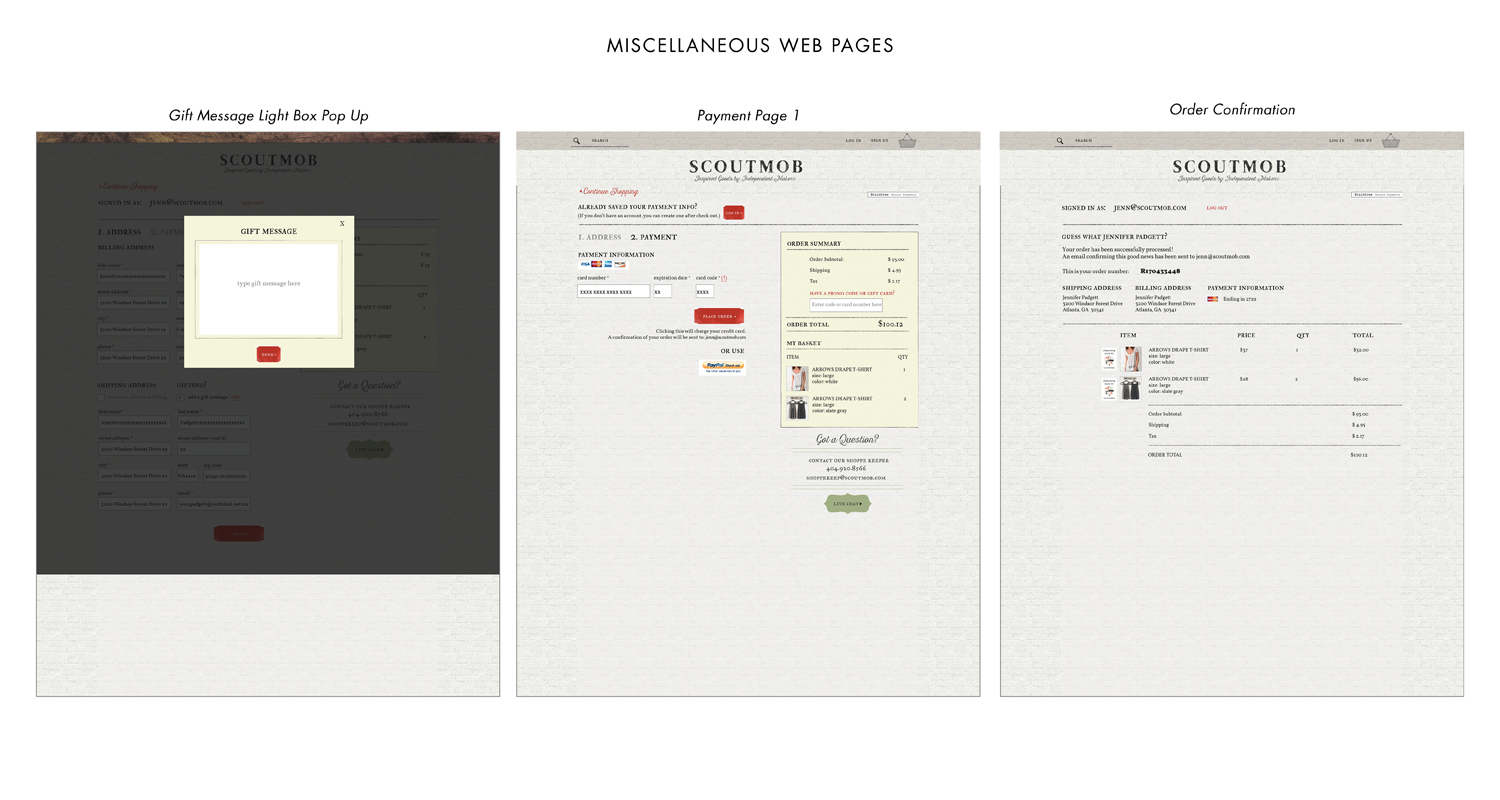 Old vs. New Design Comparison
Creative Team
Brand Strategy, Design, Copy: J. Padgett