The Hunt for Fall
Fall 2013 Integrated Campaign. Fall fashion is fun and glorious, and like the season itself, it's time to dress up to see and be seen. This season we encourage you use the sidewalk, the street, a garden path, or a store aisle as your own personal catwalk to strut your fall style. Inspired by the truth that fall is the one season where you are always on the prowl for the hottest trends, it's quite a hunt to find them - for the best prices. Off Broadway Show Warehouse is the place to score all of the top fall trends, at half the price.
Creative Notes
Art Direction uses a handpainted backdrop that on first glance show a fall park path, mimicking a runway. But it also feels sort-of like a fall portrait studio, giving the photos a feeling of fantasy and kitchy fun. Each image looks as if the model has stepped out of the painting, bringing a few fall leaves with her / him. The cast is styled almost entirely in fall coats to put emphasis on the footwear.
Digital Look Book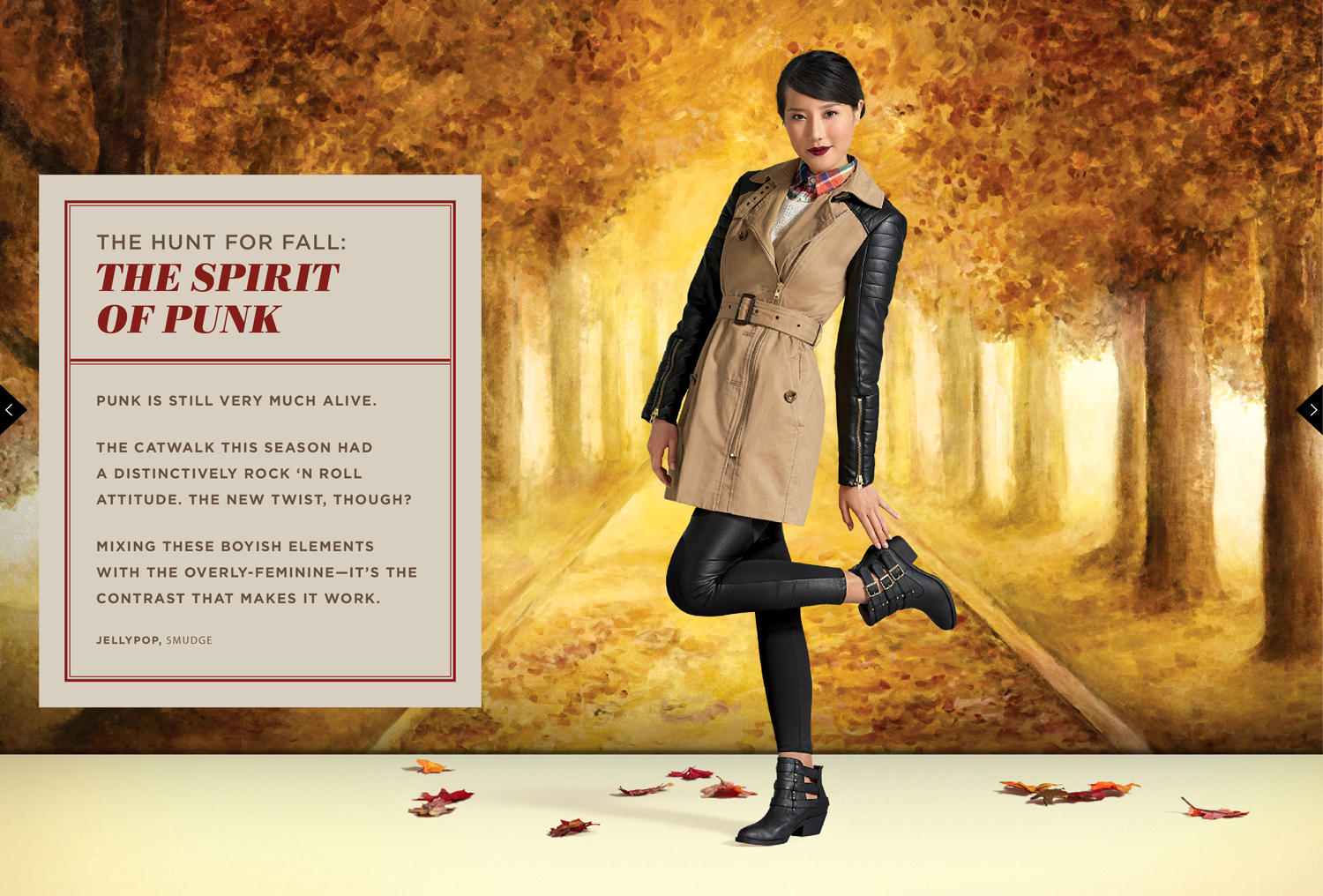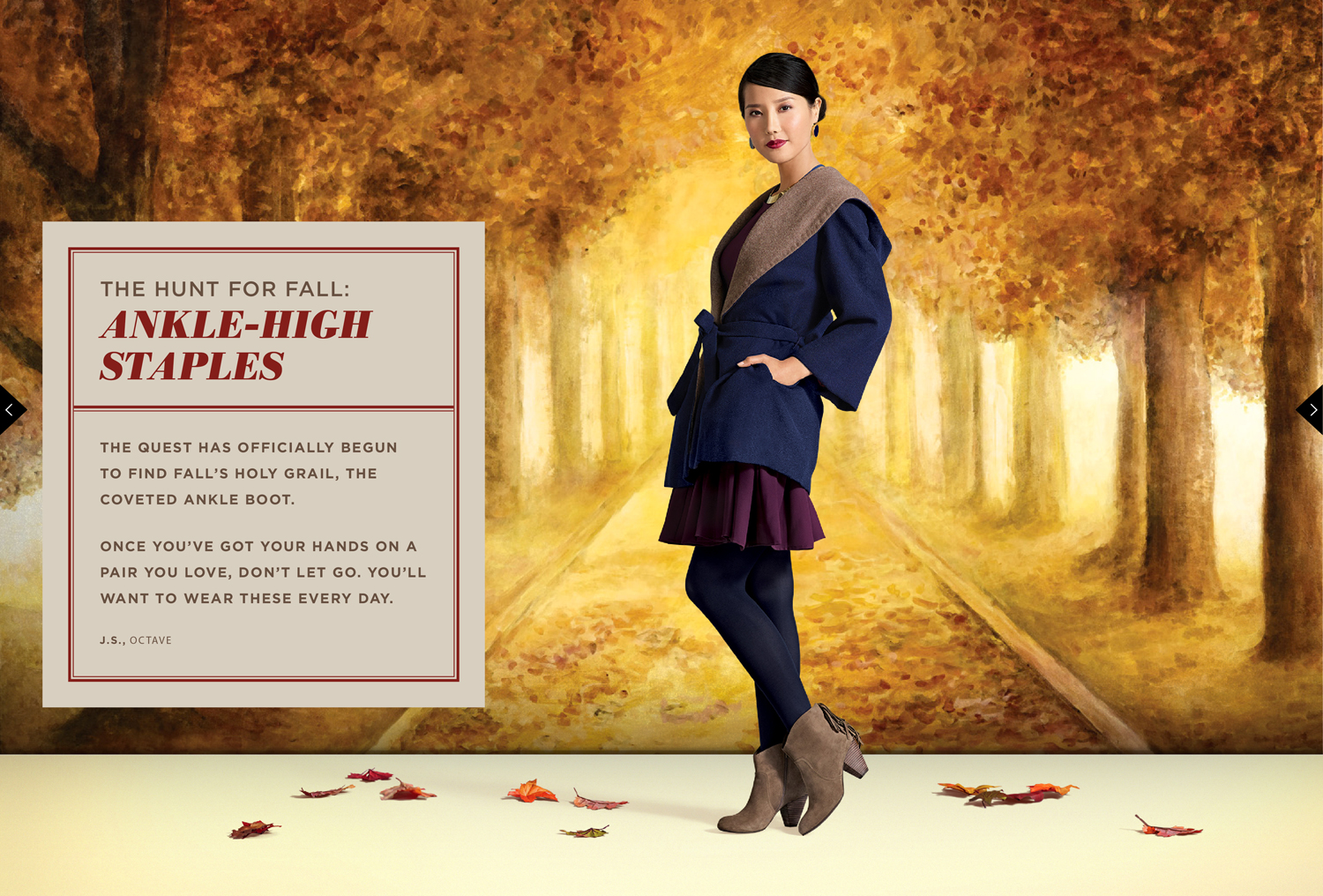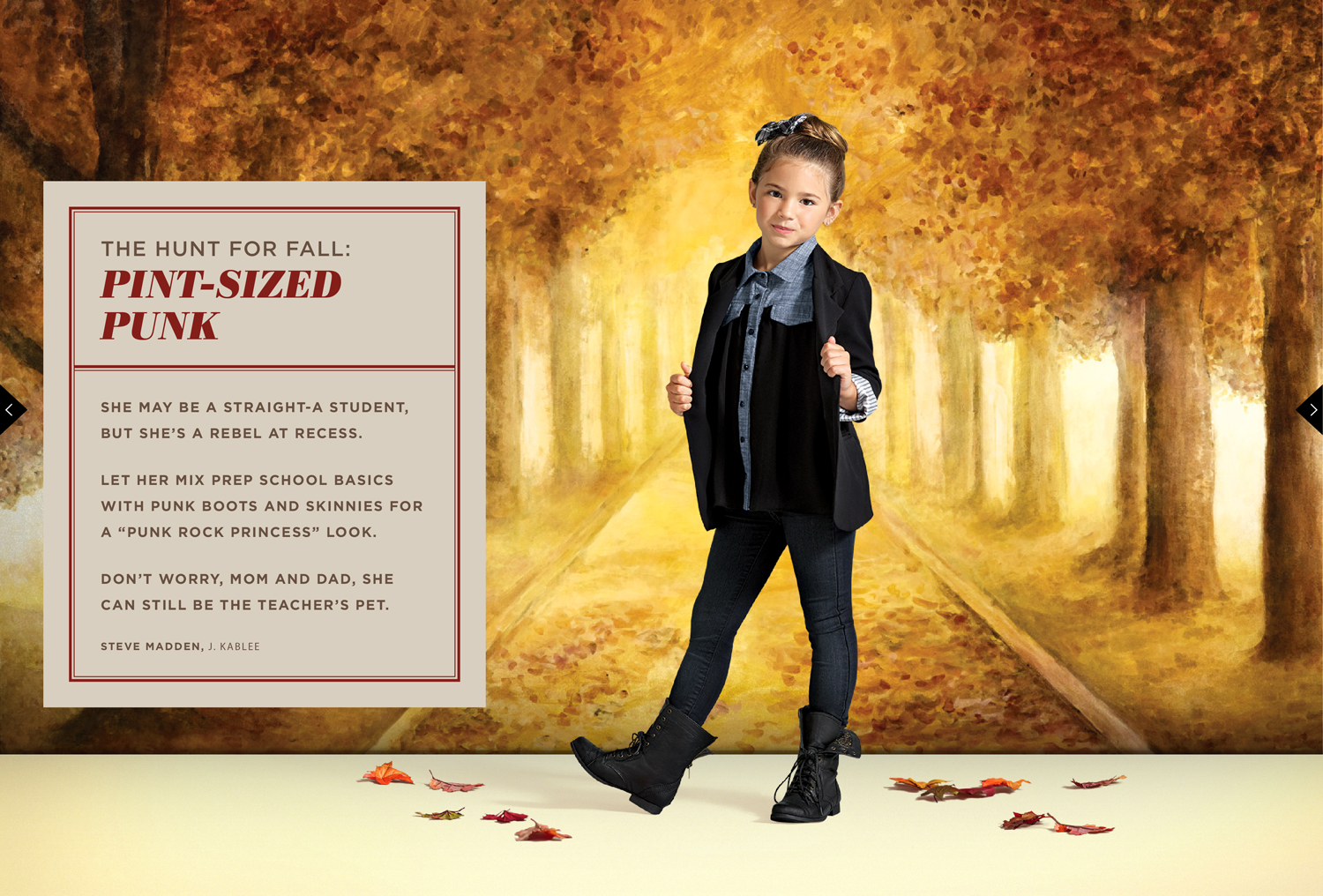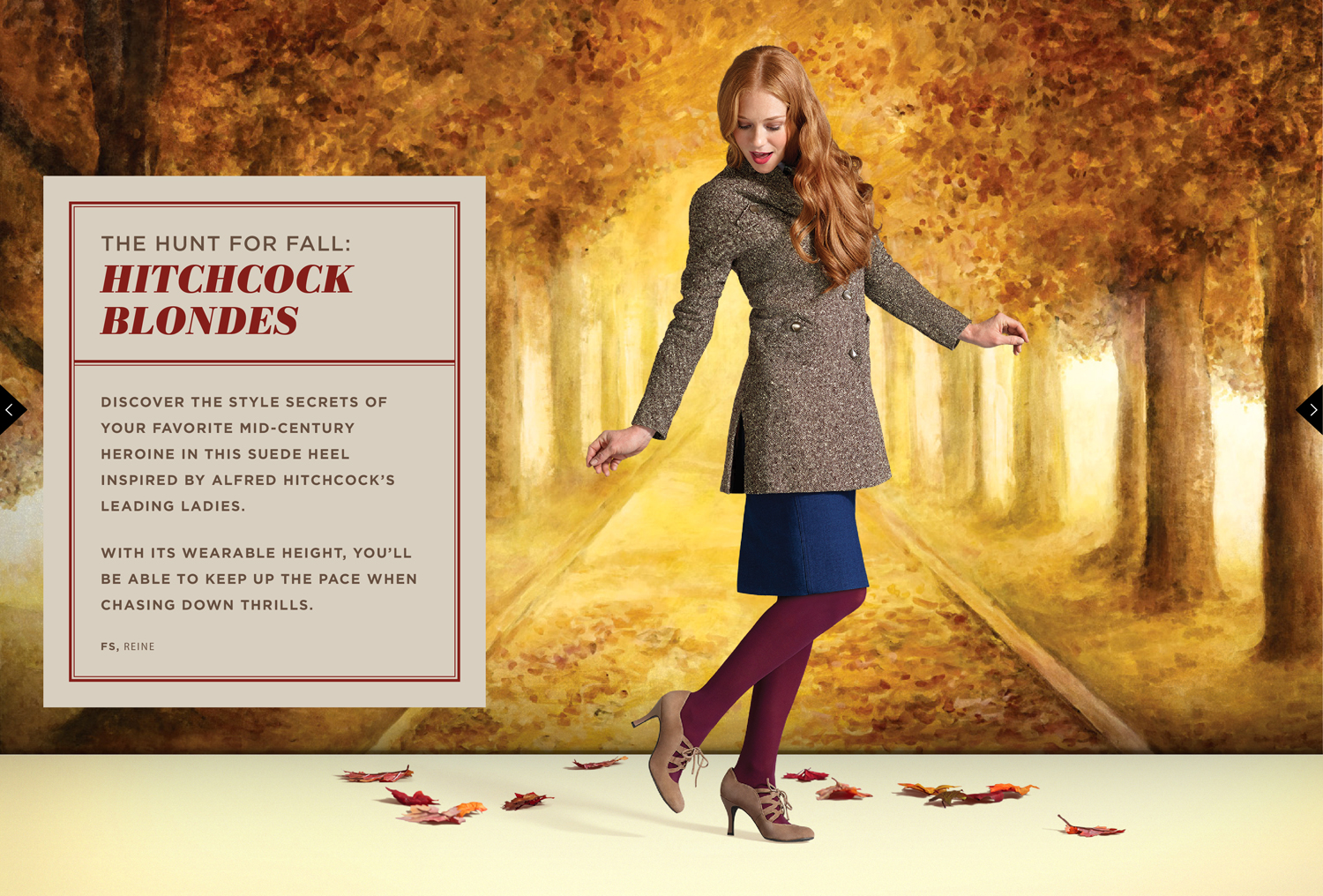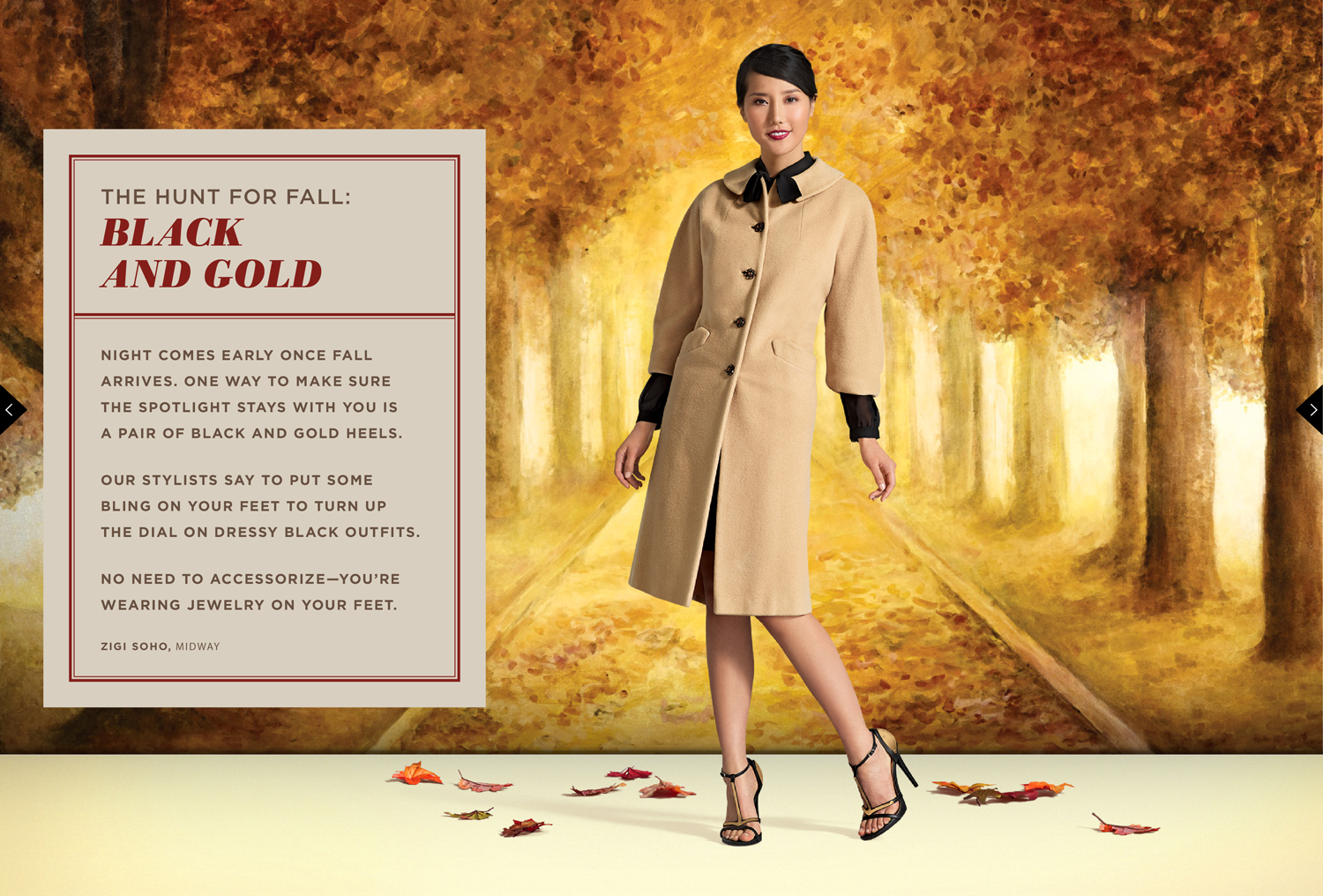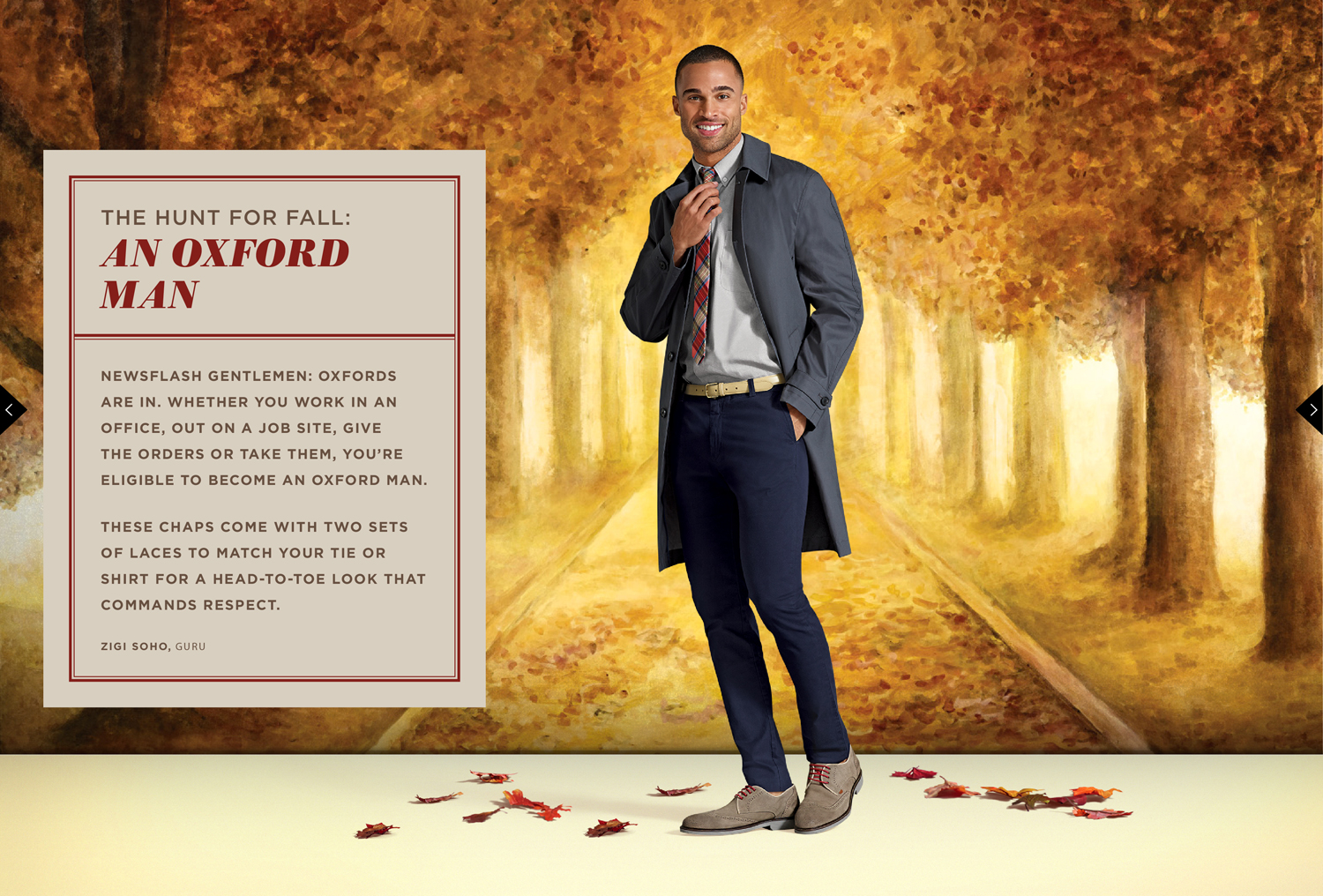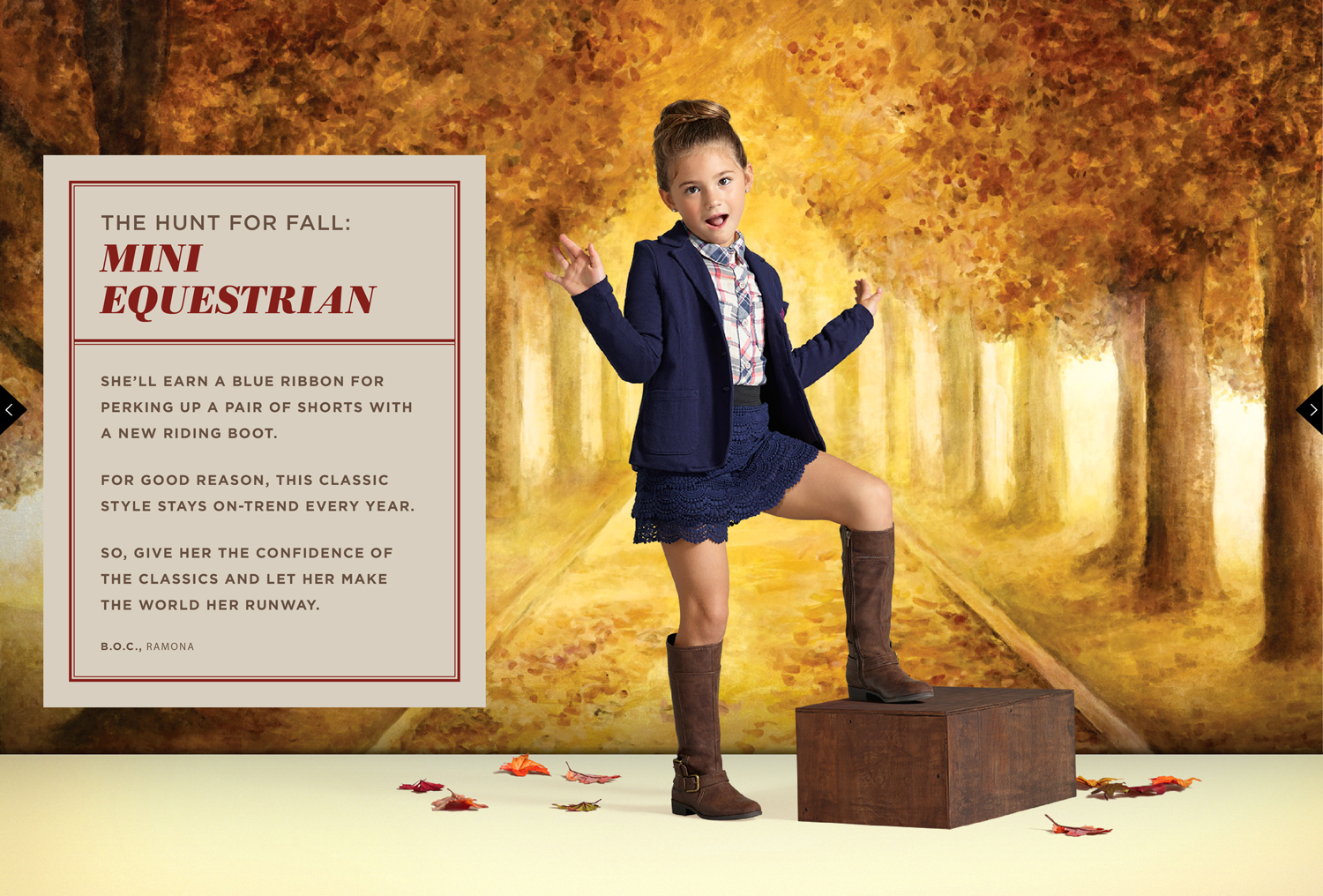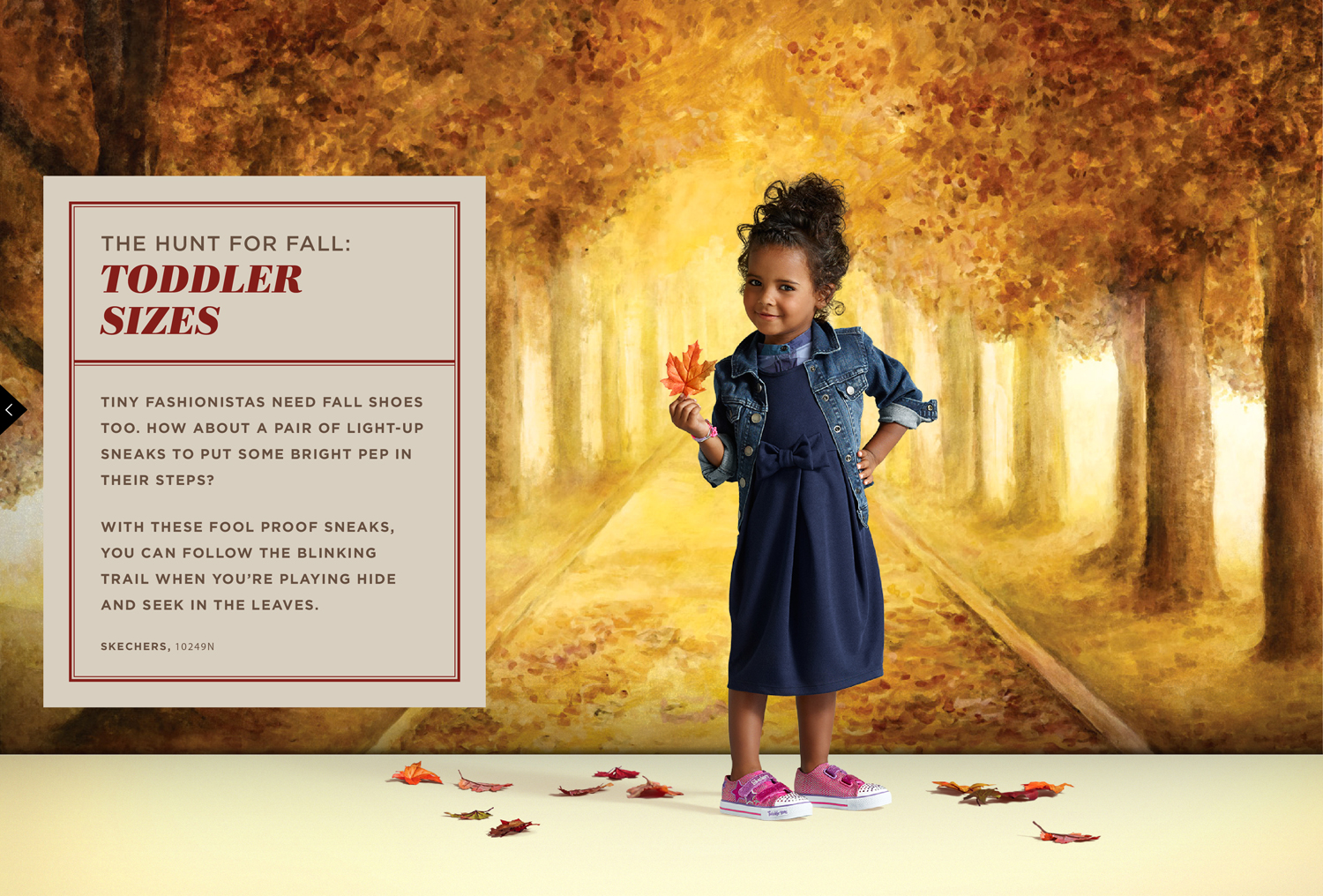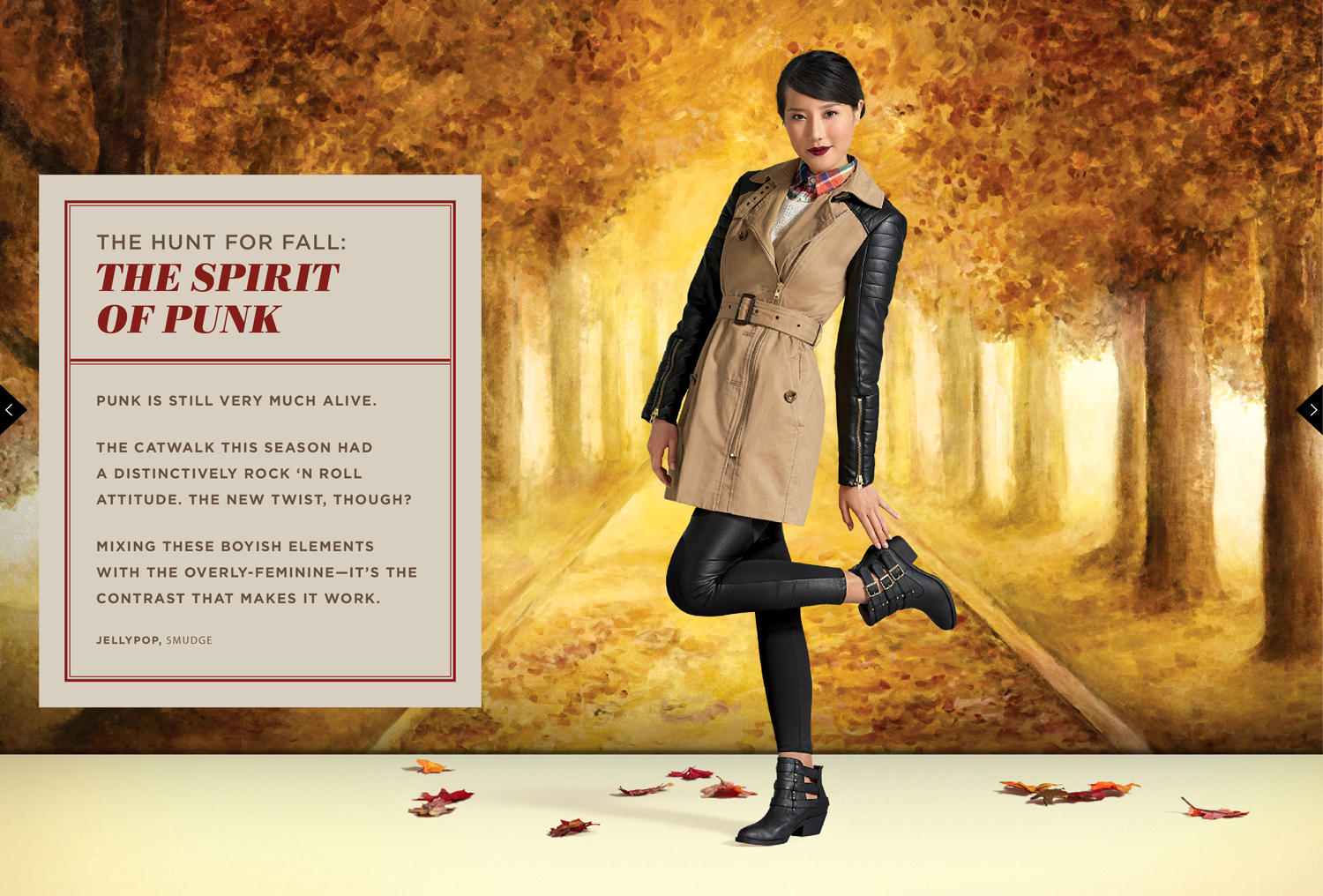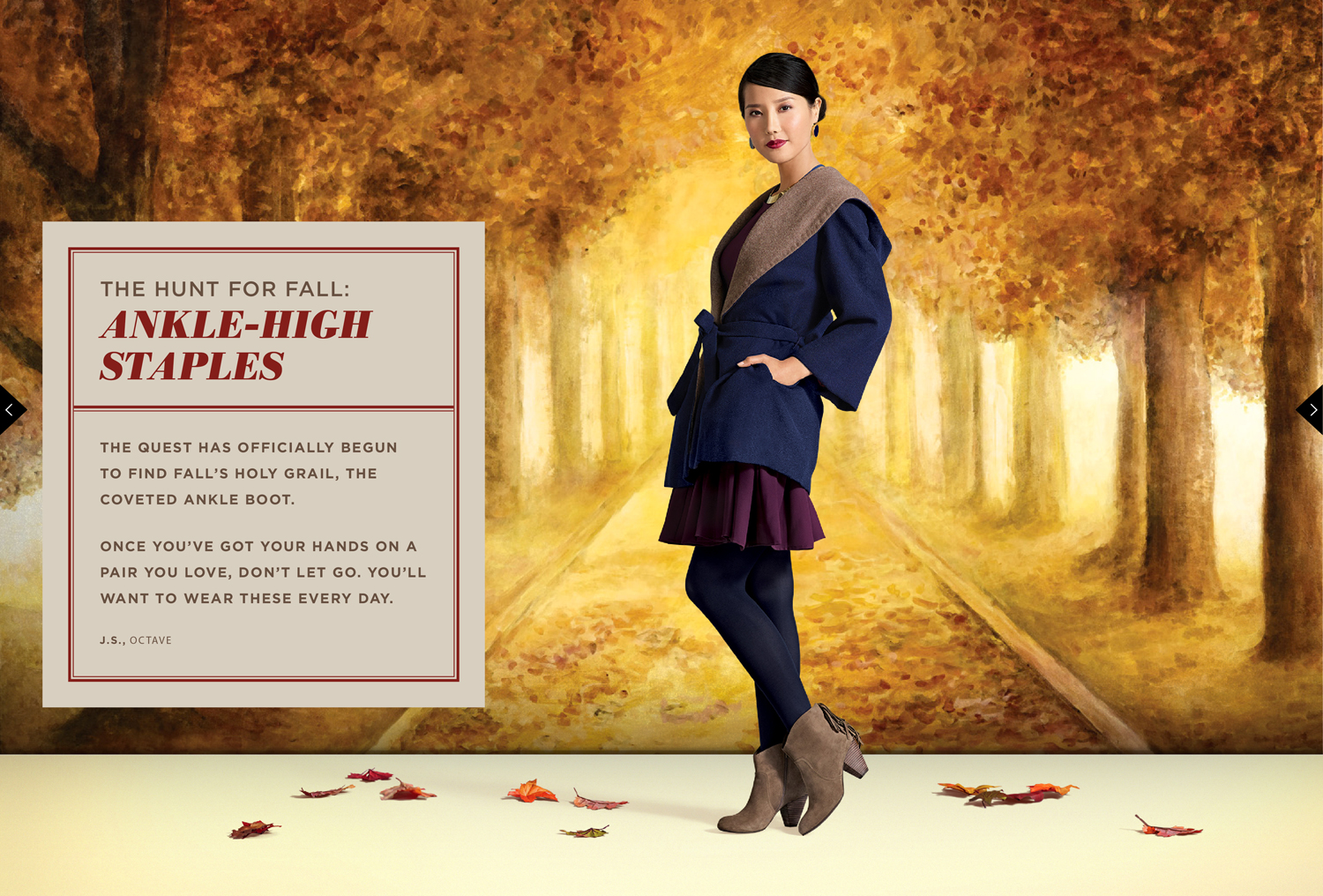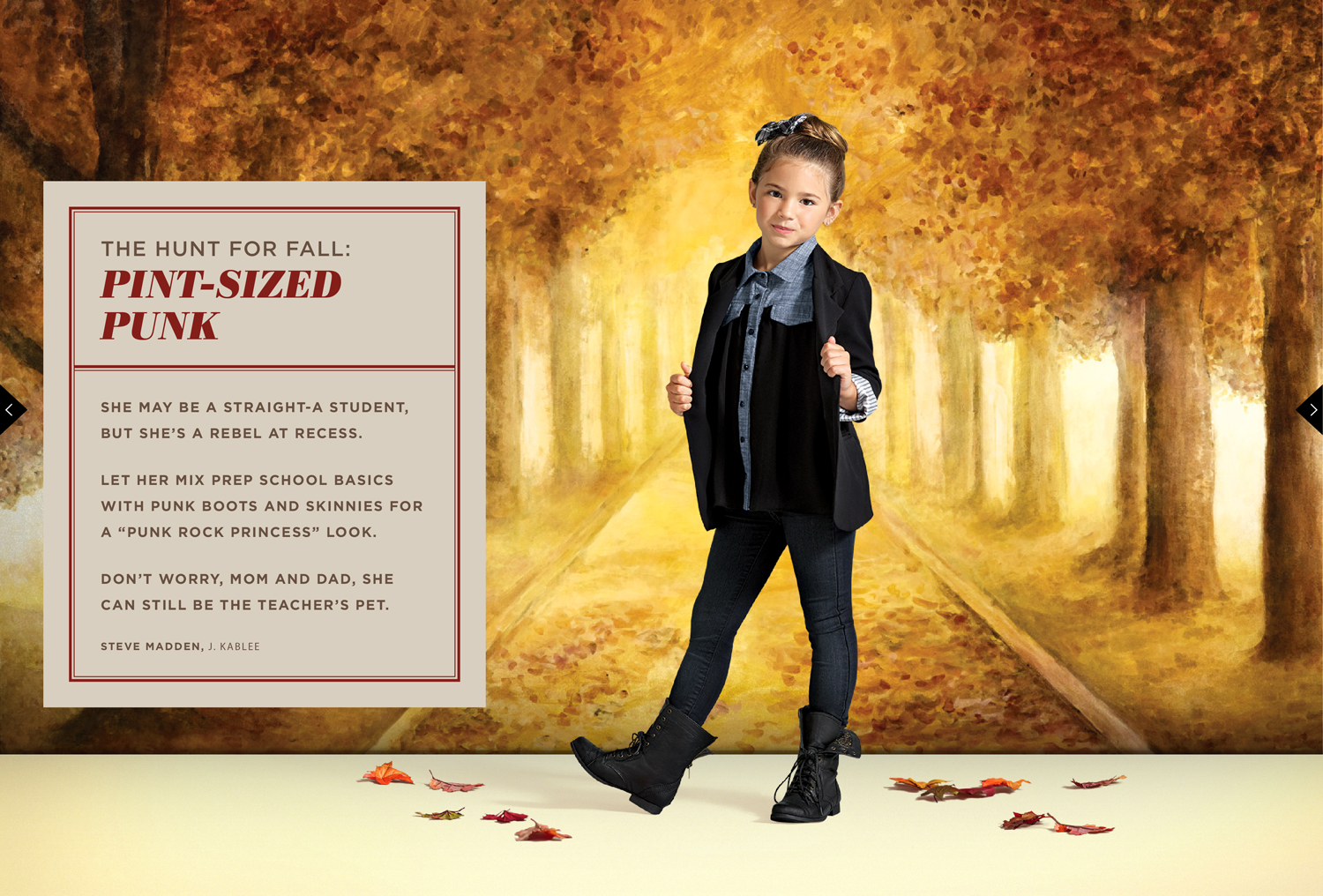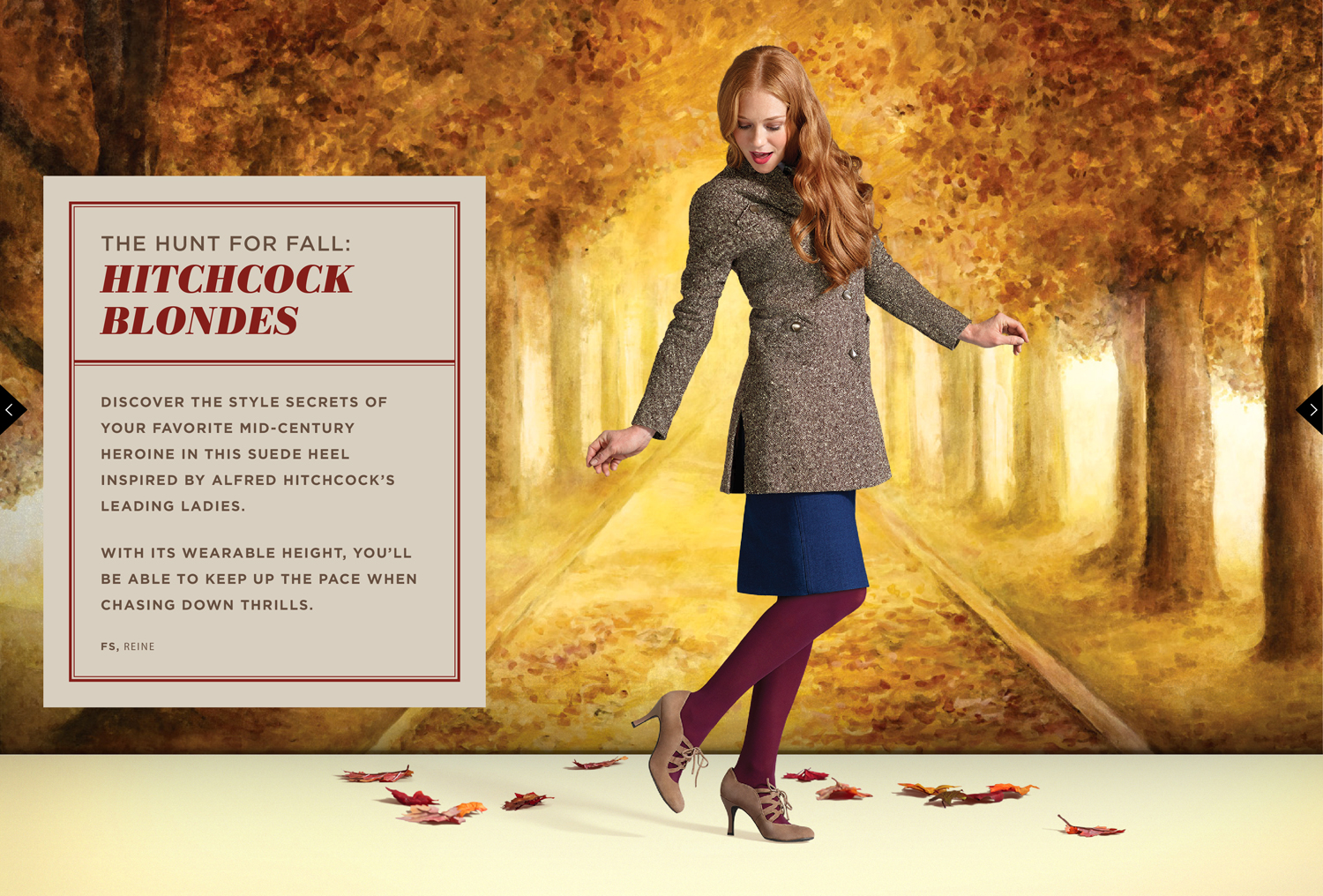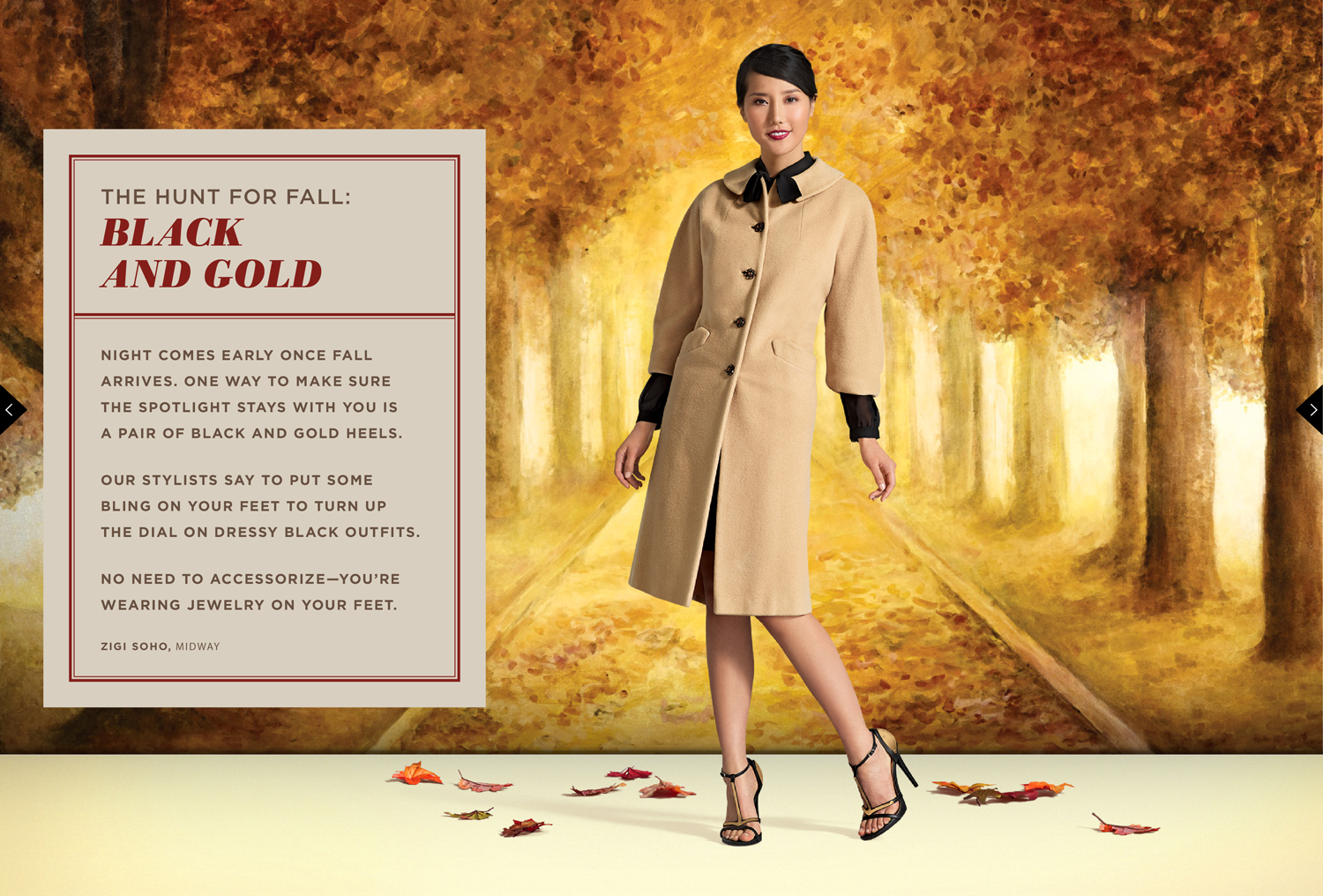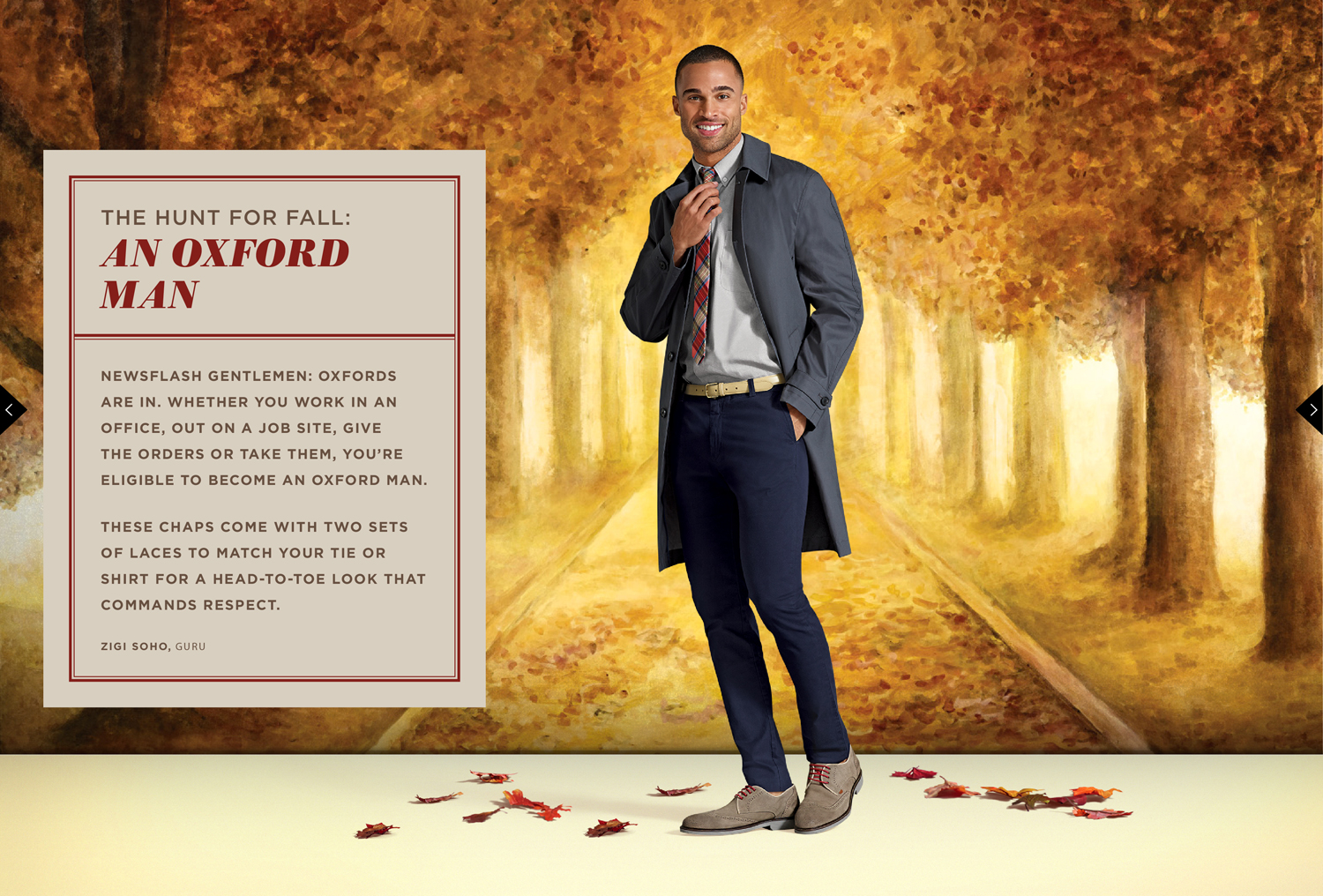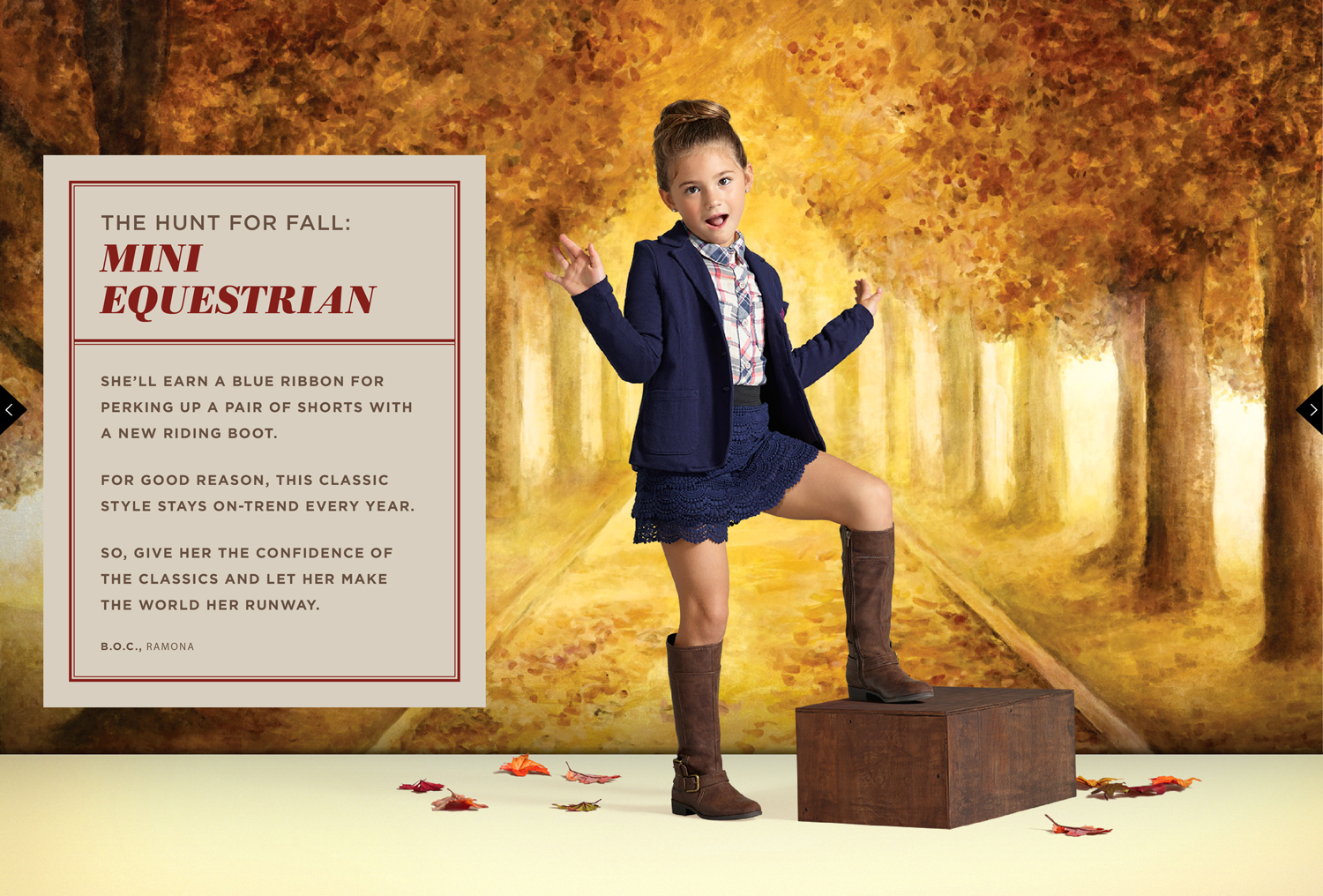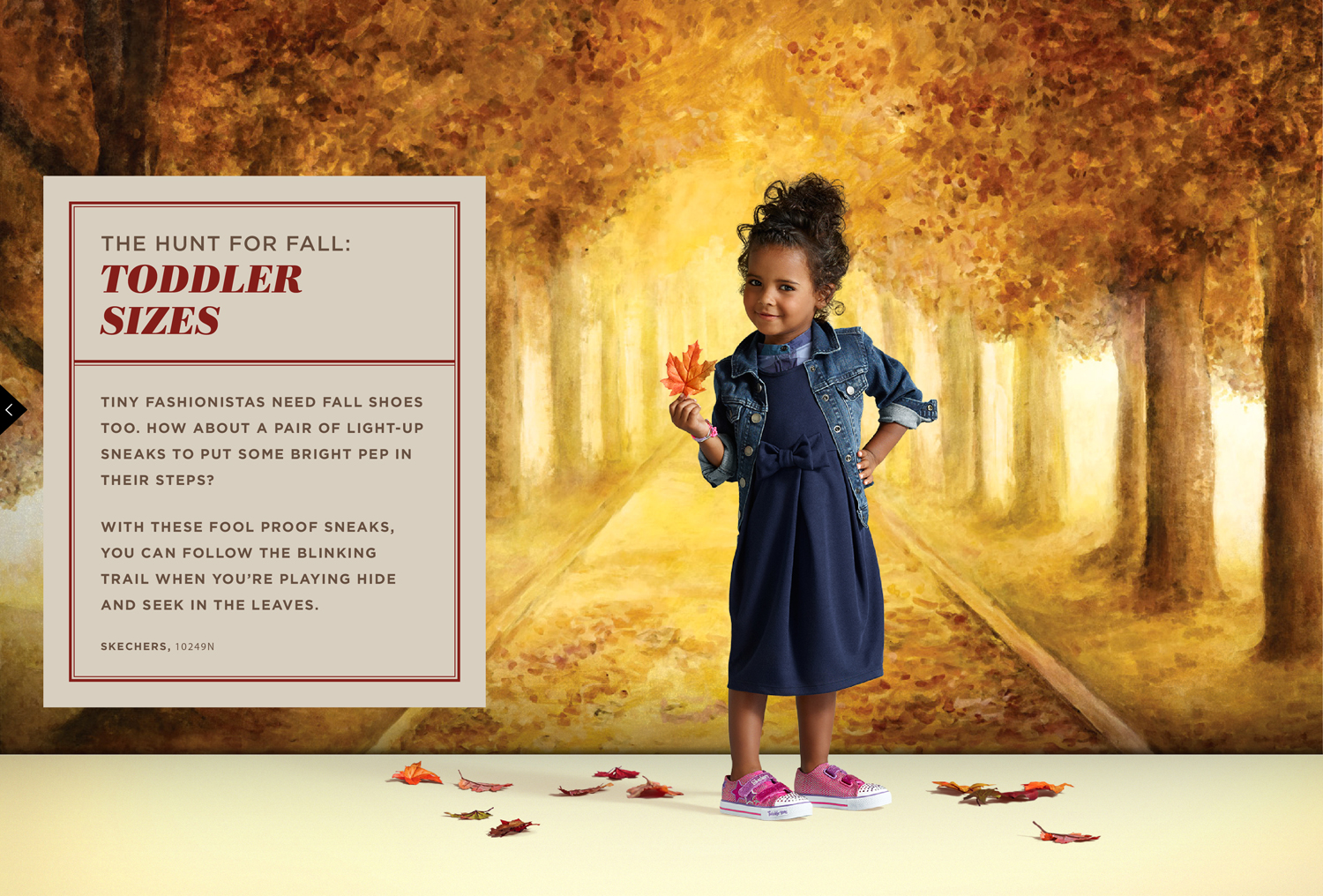 Branded Content: Stylist Video
This video was additional brand content to the digital magazine portion of the website. Keeping true to the brand promise to inspire style and confidence, our photo stylist explains how to translate the hottest trends of the season into your every day look using the multiple options available at OBSW.
Miscellaneous Campaign Collateral
As with each of the seasonal campaigns we produced for this client, multiple deliverables were requested from a large scale advertising concept down to the production of the smallest piece of retail collateral. Here is a sampling of the deliverables.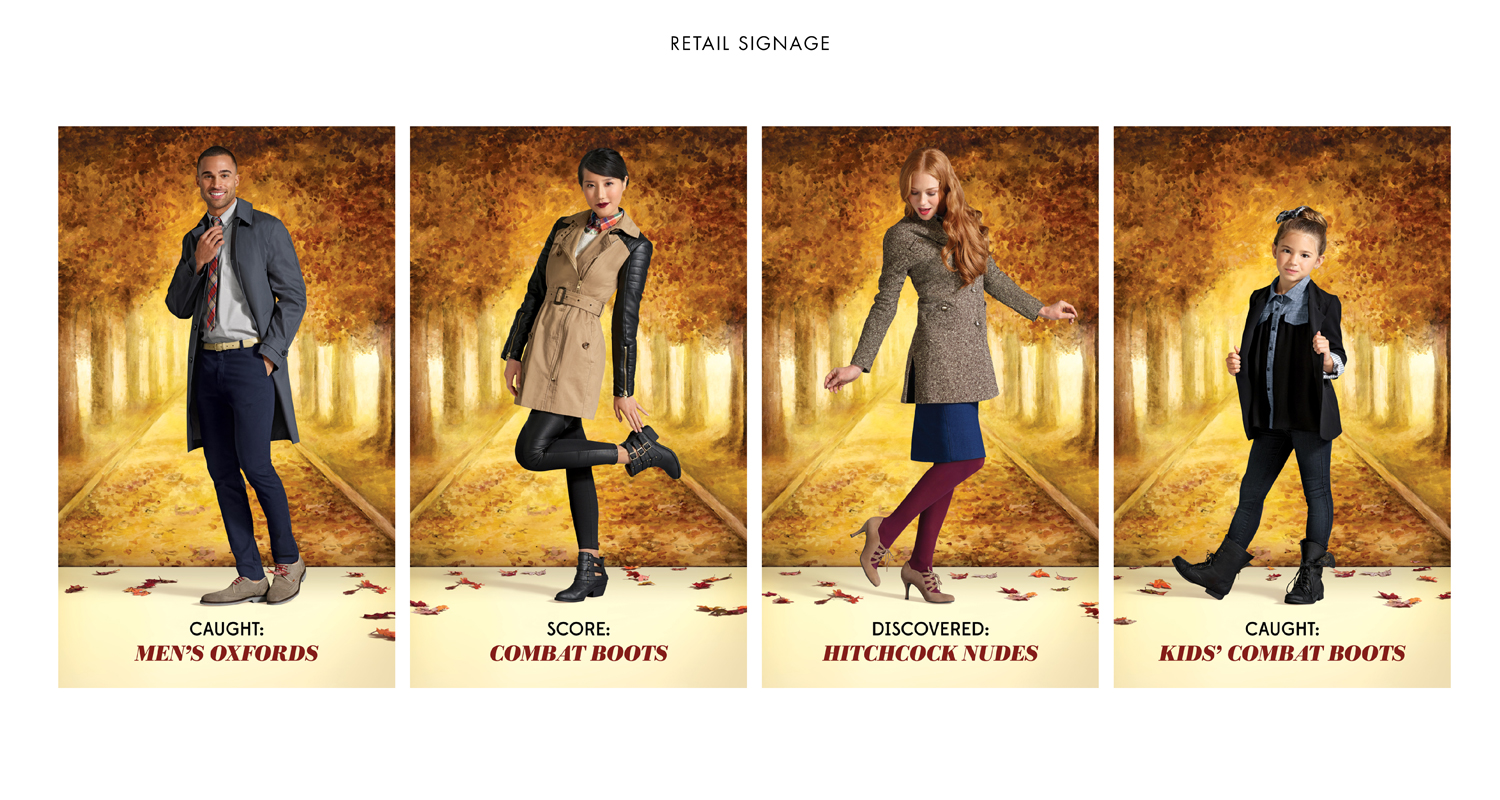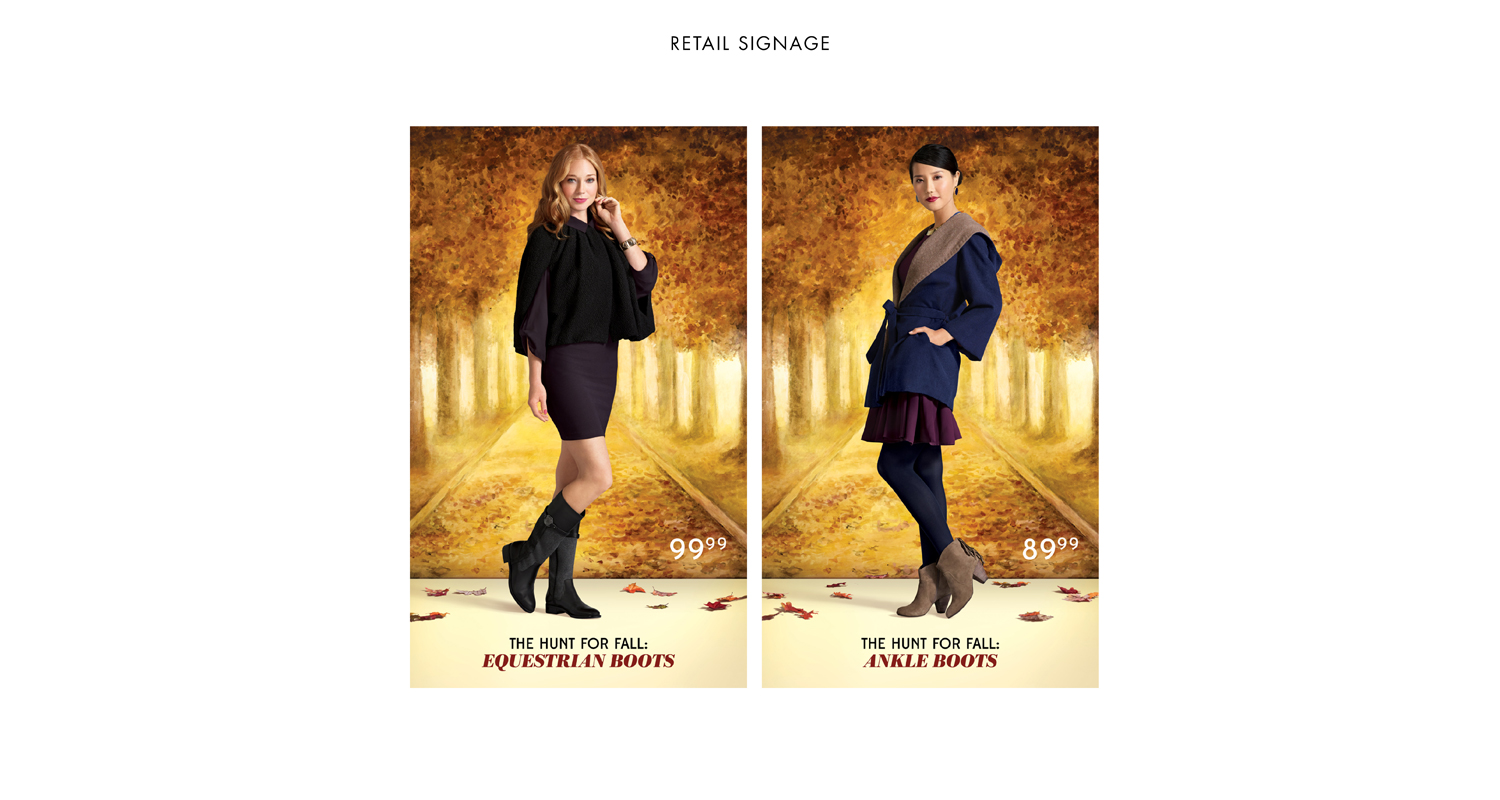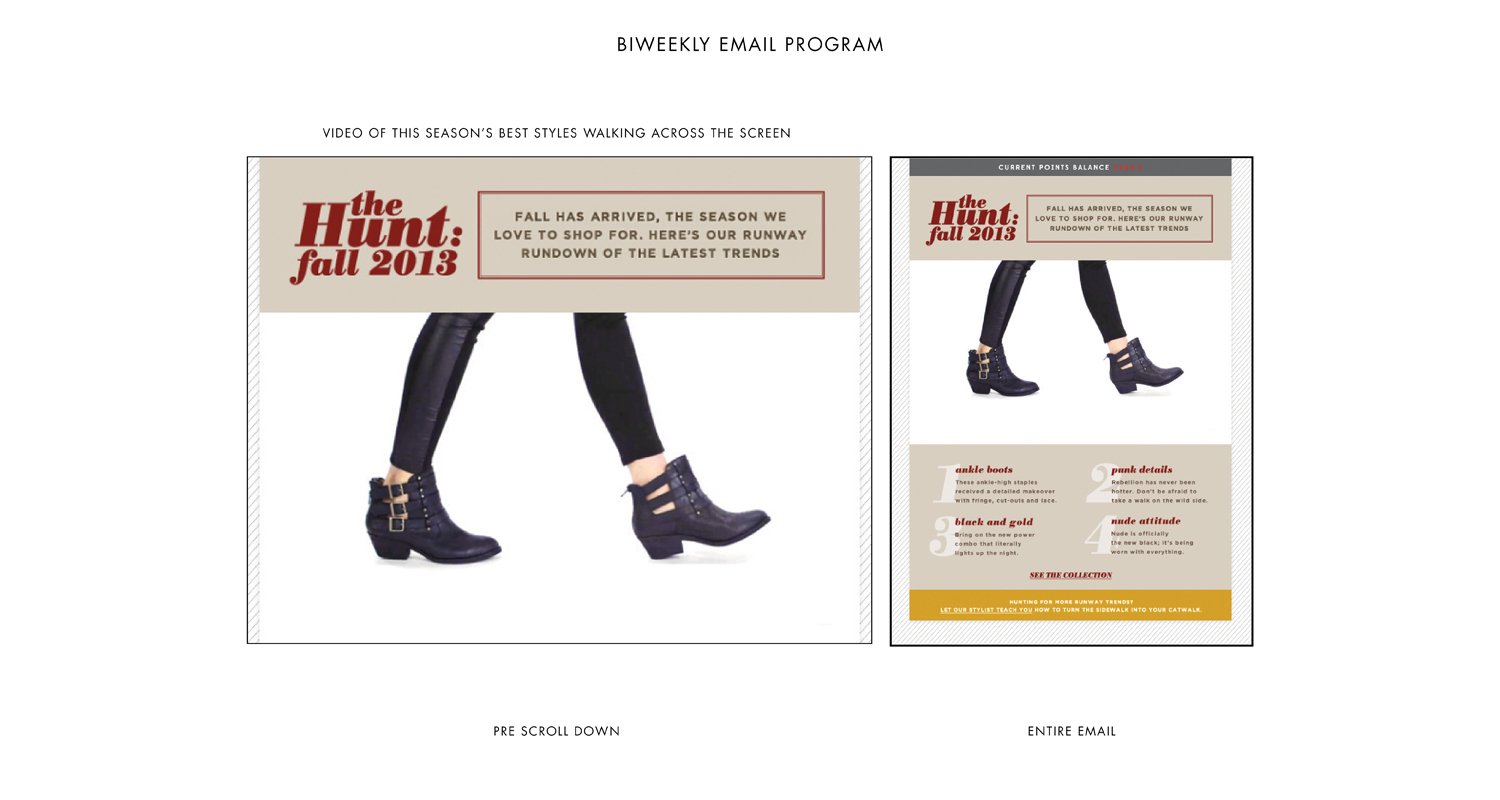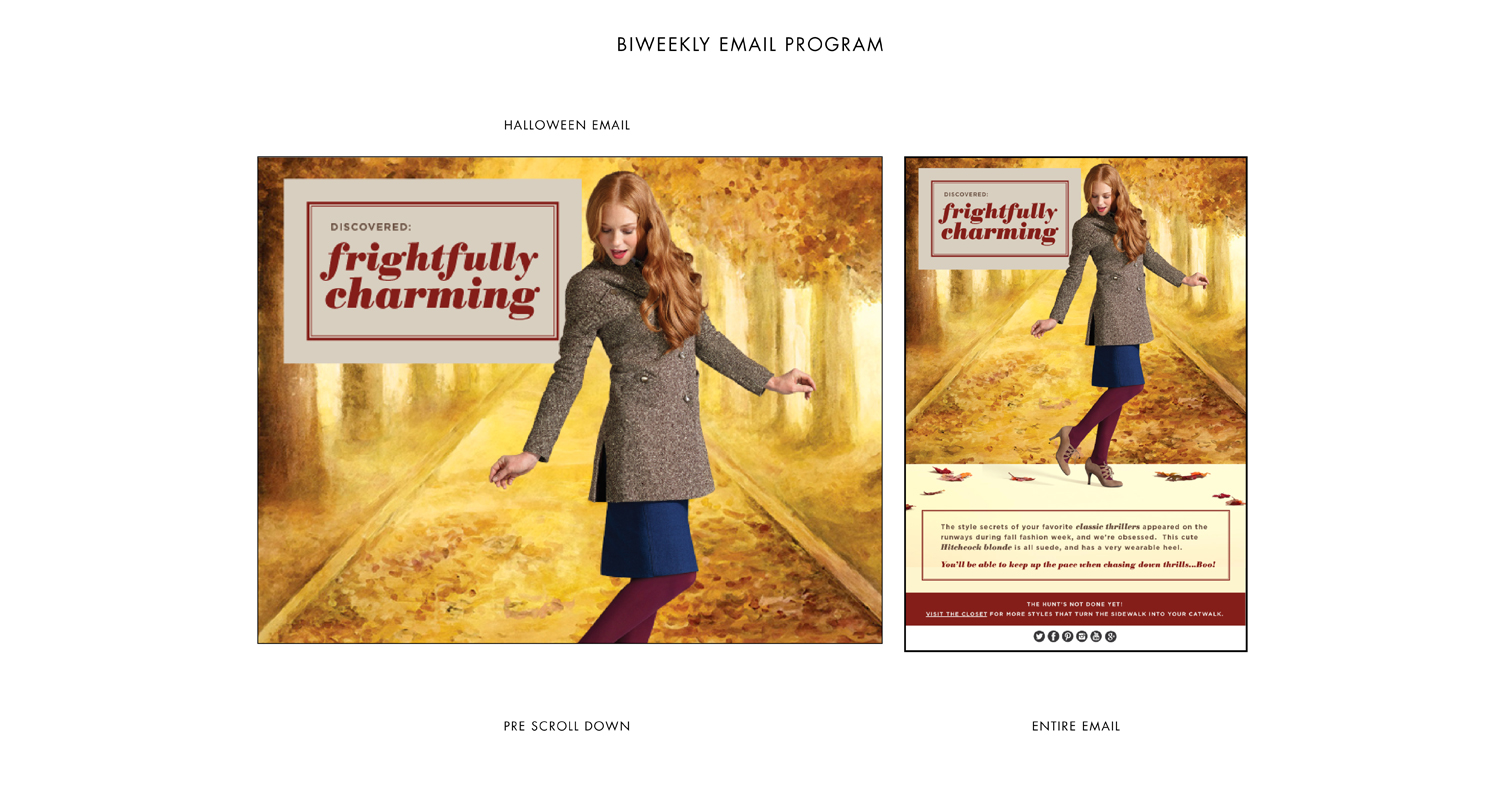 Branded Content: Behind the Scenes Video
Creative Team:
Creative Direction: J.Padgett
Art Direction: J.Padgett, L. Valentini
Design: L. Valentini, E. Ashley
Copy: J. Padgett, A. Macam, K. Reardon
Photography: Wedig & Laxton
Styling: Kah Li Haslim