Signs of Fall: Change Into A New Season, Feet First
Early Fall 2013 Campaign. Cooler nights, falling leaves, and a certain zing is in the air. Fall is coming! If you're excited for what's around the corner and ready for cooler days (but the weather isn't quite cooperating yet), here are some styles to help you get into the fall mood while still staying comfortable in the everlasting summer to fall transition.
Creative Notes. This campaign replaced the brand's usual "Back to School" campaign. The copy didn't ditch a back-to-school theme entirely - we were inspired by mathematics as a device to teach styling and layering techinques. Art direction features a hand-painted paper tree forest, kept clean in white and gray to allow the product to pop.
Branded Content: Stylist Video
This video was additional brand content to the digital magazine portion of the website. Keeping true to the brand promise to inspire style and confidence, our photo stylist explains how to translate the hottest trends of the season into your every day look using the multiple options available at OBSW.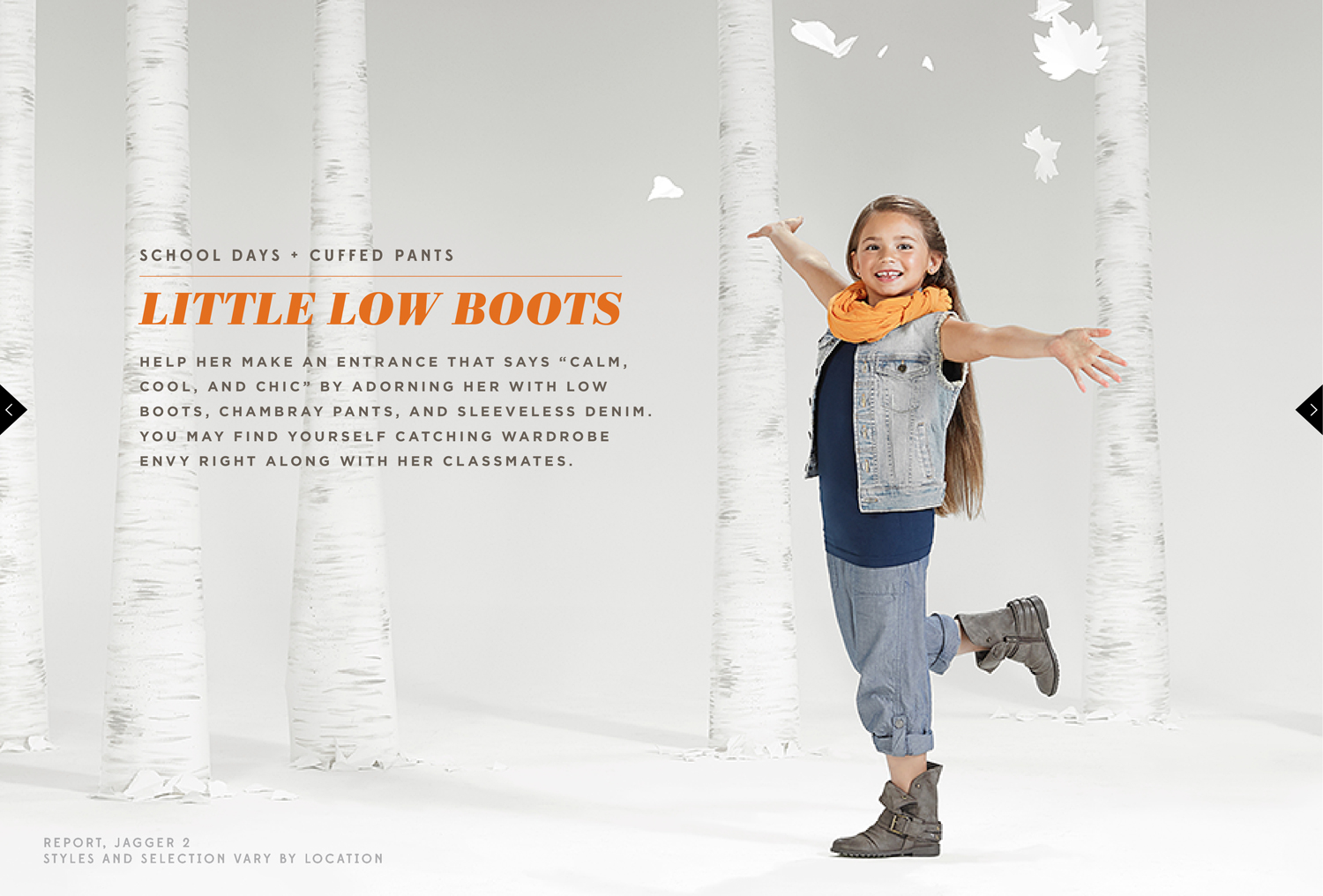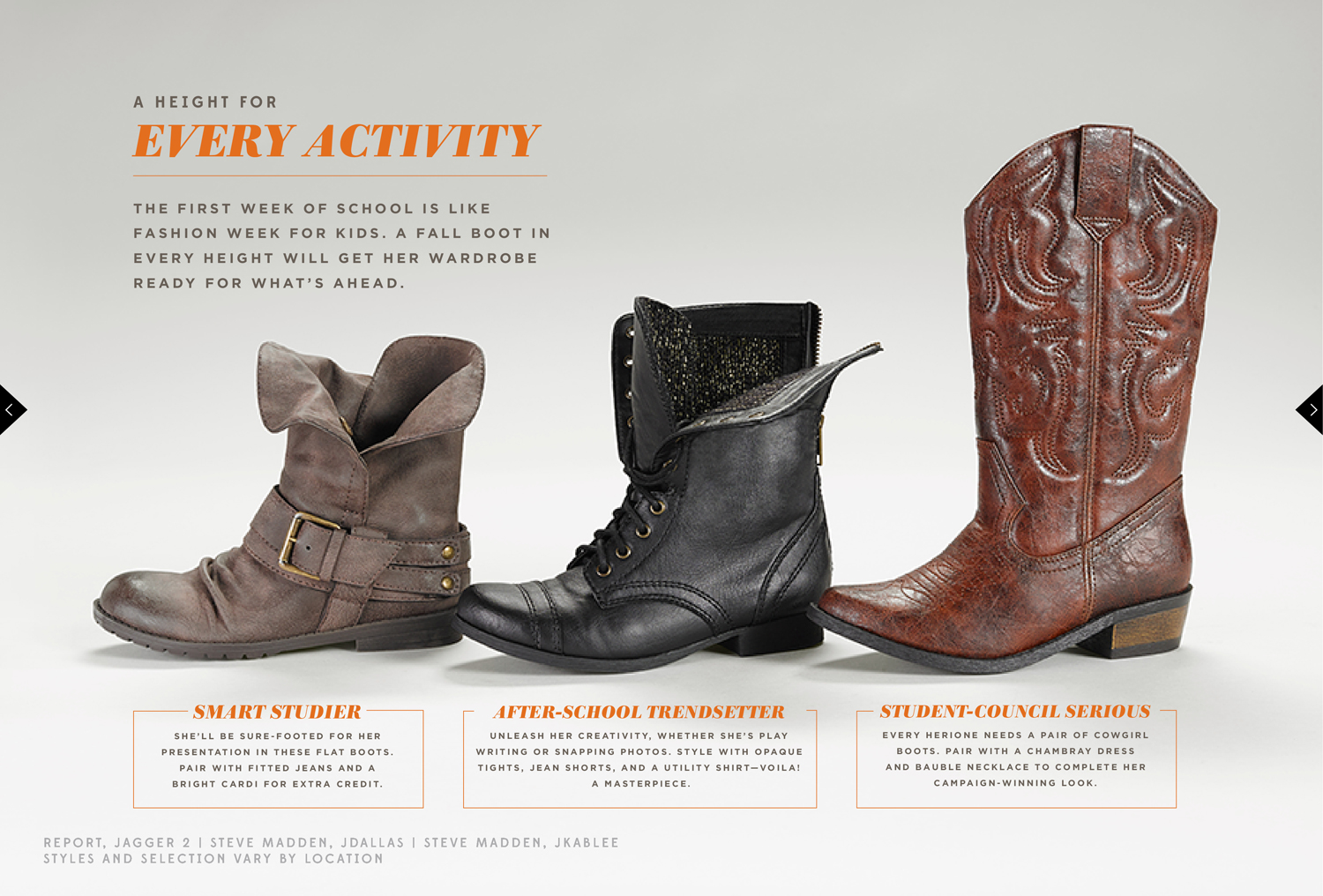 Miscellanous Campaign Collateral
As with each of the seasonal campaigns we produced for this client, multiple deliverables were requested from a large scale advertising concept down to the production of the smallest piece of retail collateral. Here is a sampling of some of the deliverables.
Creative Team:
Creative Direction: J.Padgett
Art Direction: J.Padgett, L. Valentini
Design: L. Valentini, E. Ashley
Copy: J. Padgett, A. Macam, K. Reardon
Photography: Wedig & Laxton
Styling: Kah Li Haslim