The Thrill of Spring
Tommy Hilfiger Spring/Summer 2008 This season's collection was inspired by upscale preppy fashion from the late 1960s to early 70s, with its refined styling and understated glamour. The campaign is set against Utah's Salt Flats, an other-worldly site famous for speed racing and testing limits. Smooth and flat, with no barriers for miles, we find our young couple ready for action, pushing their limits of thrills and dares.
Print Ads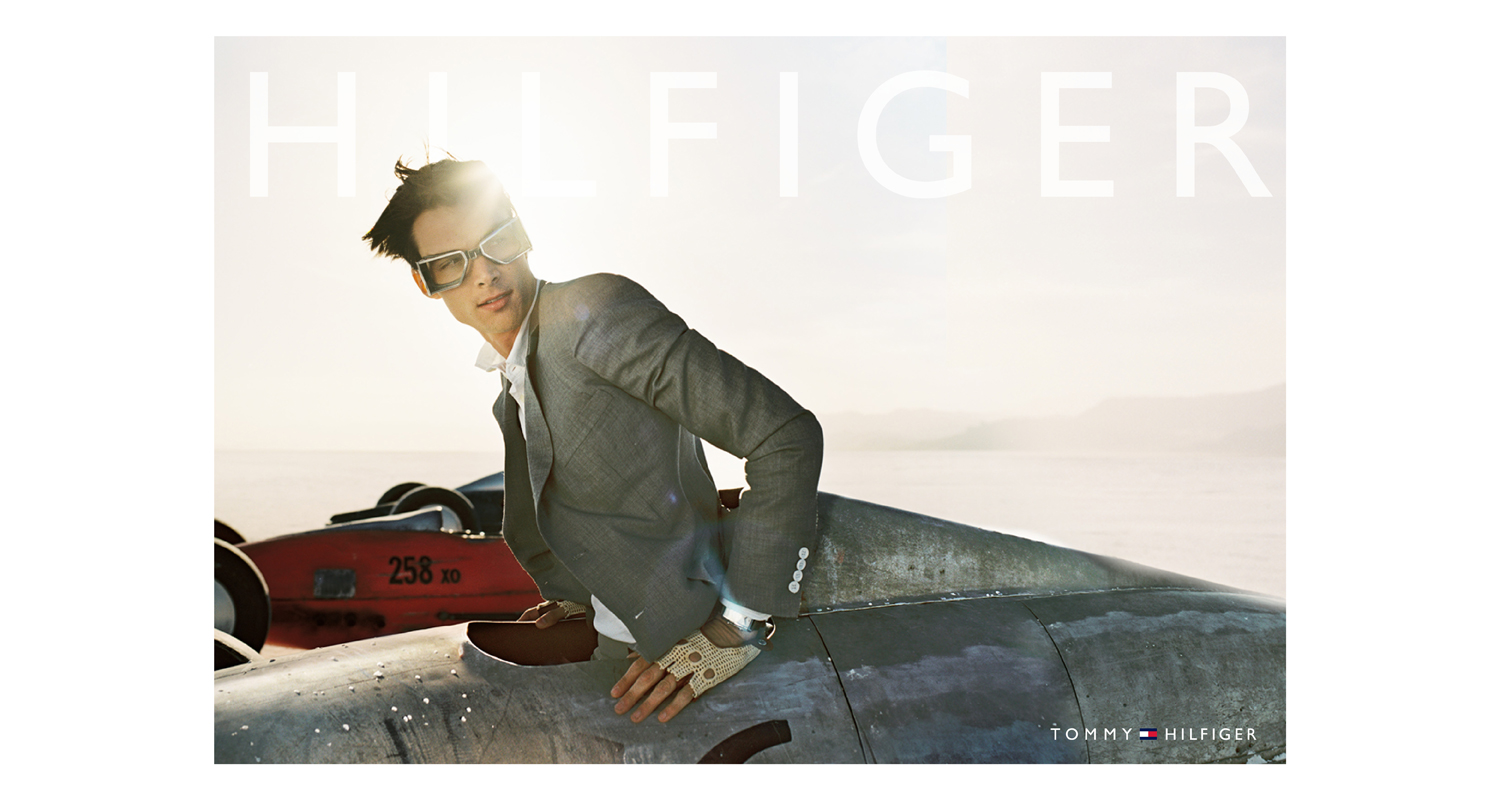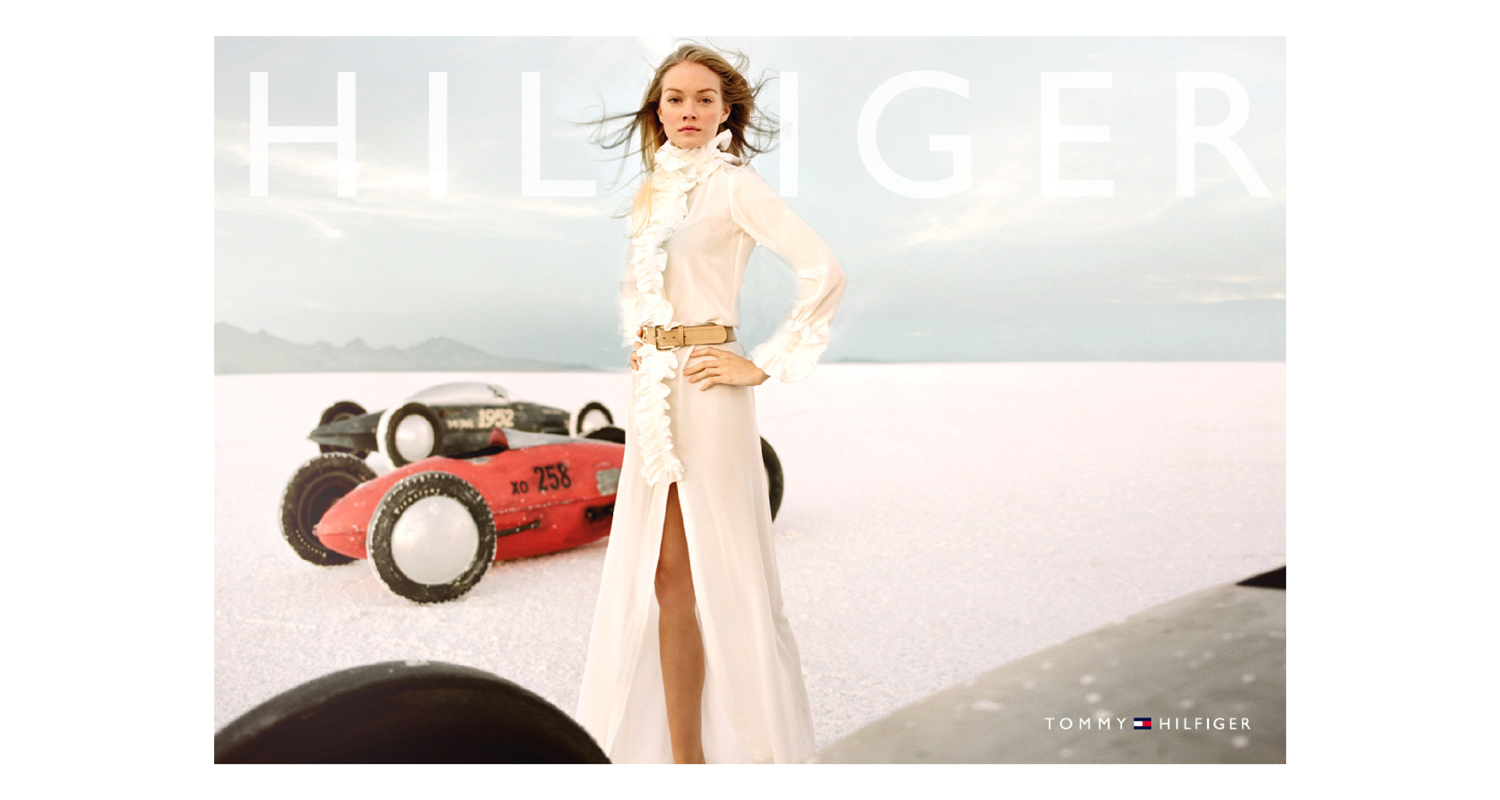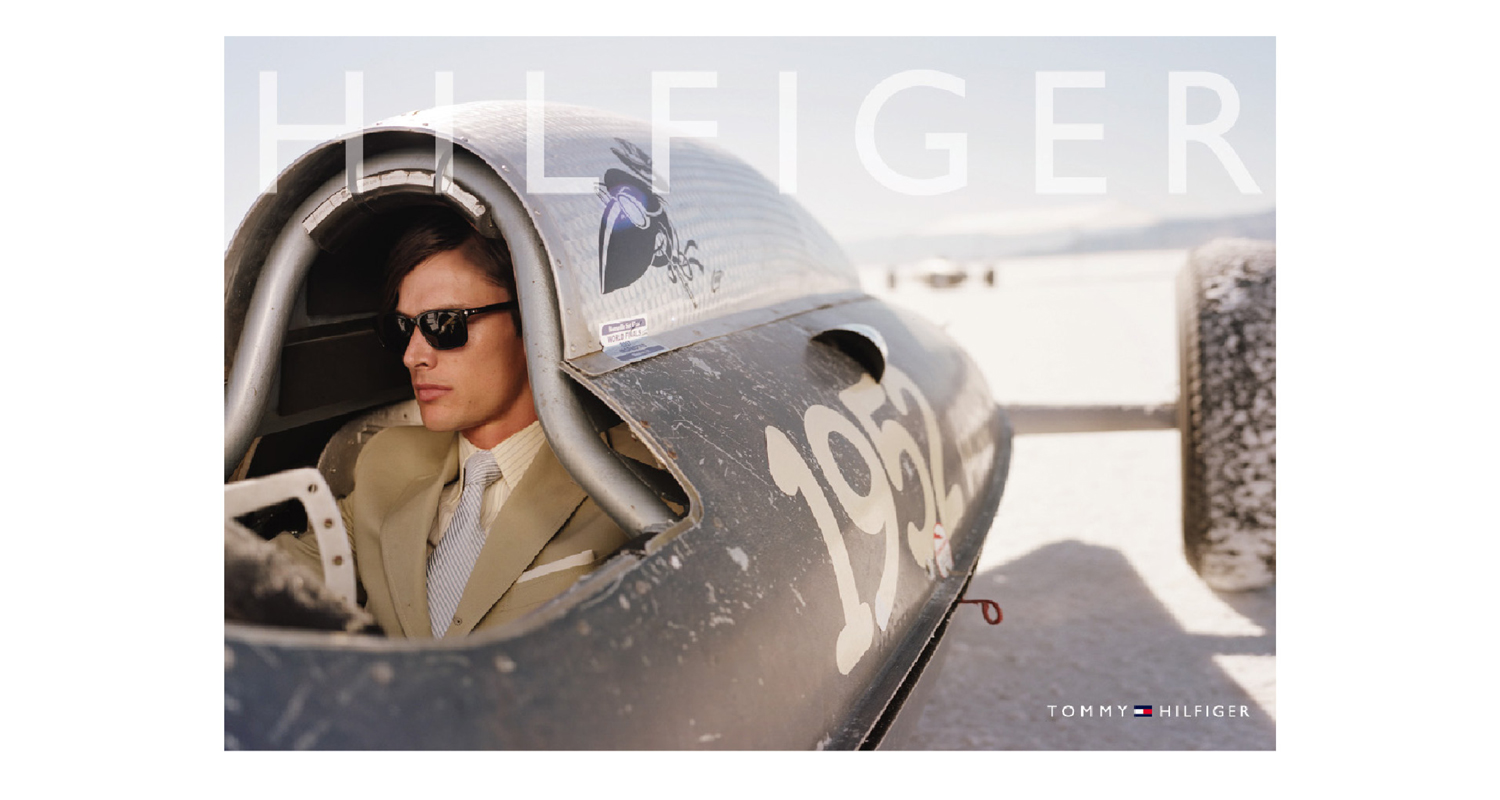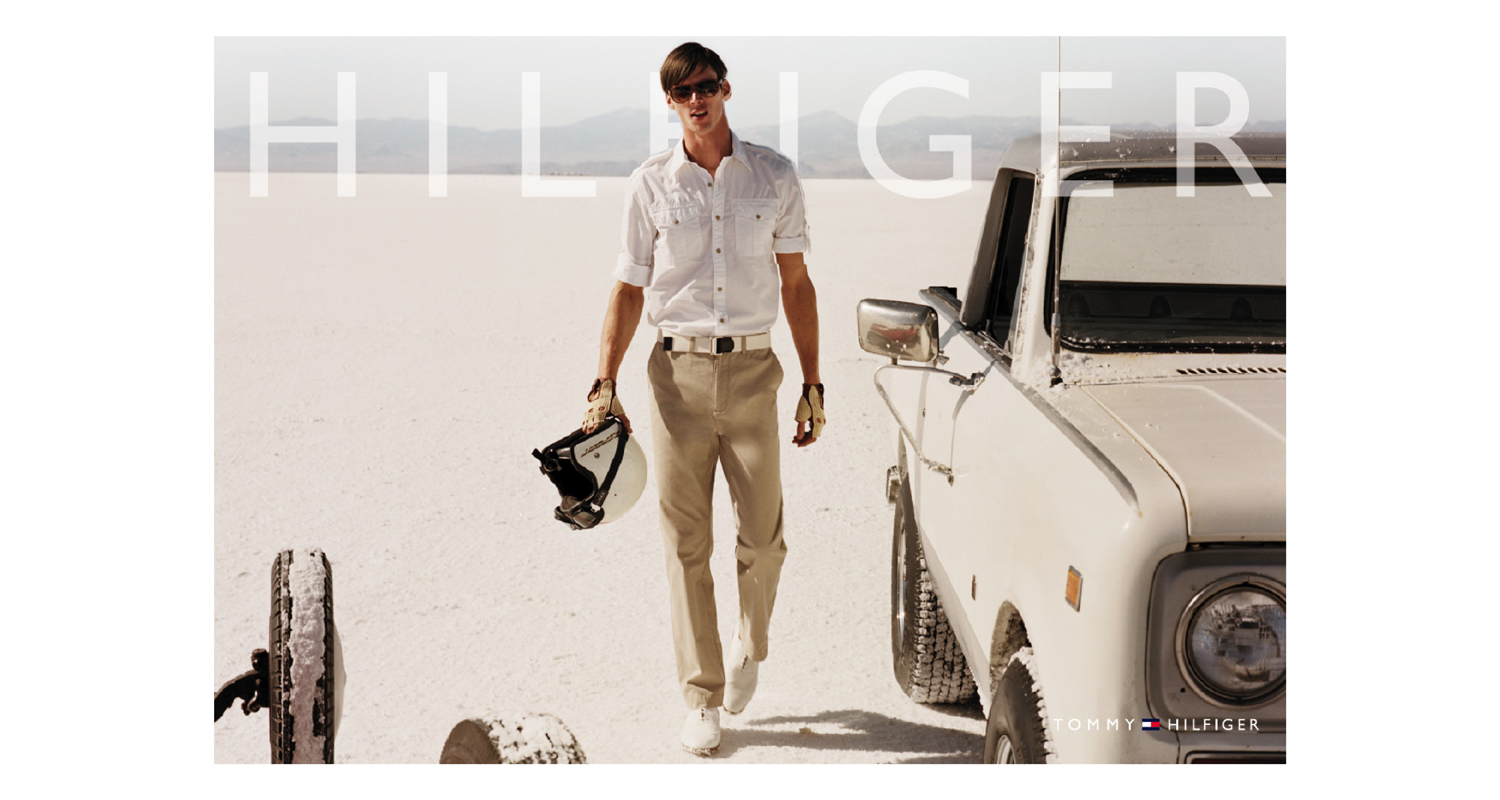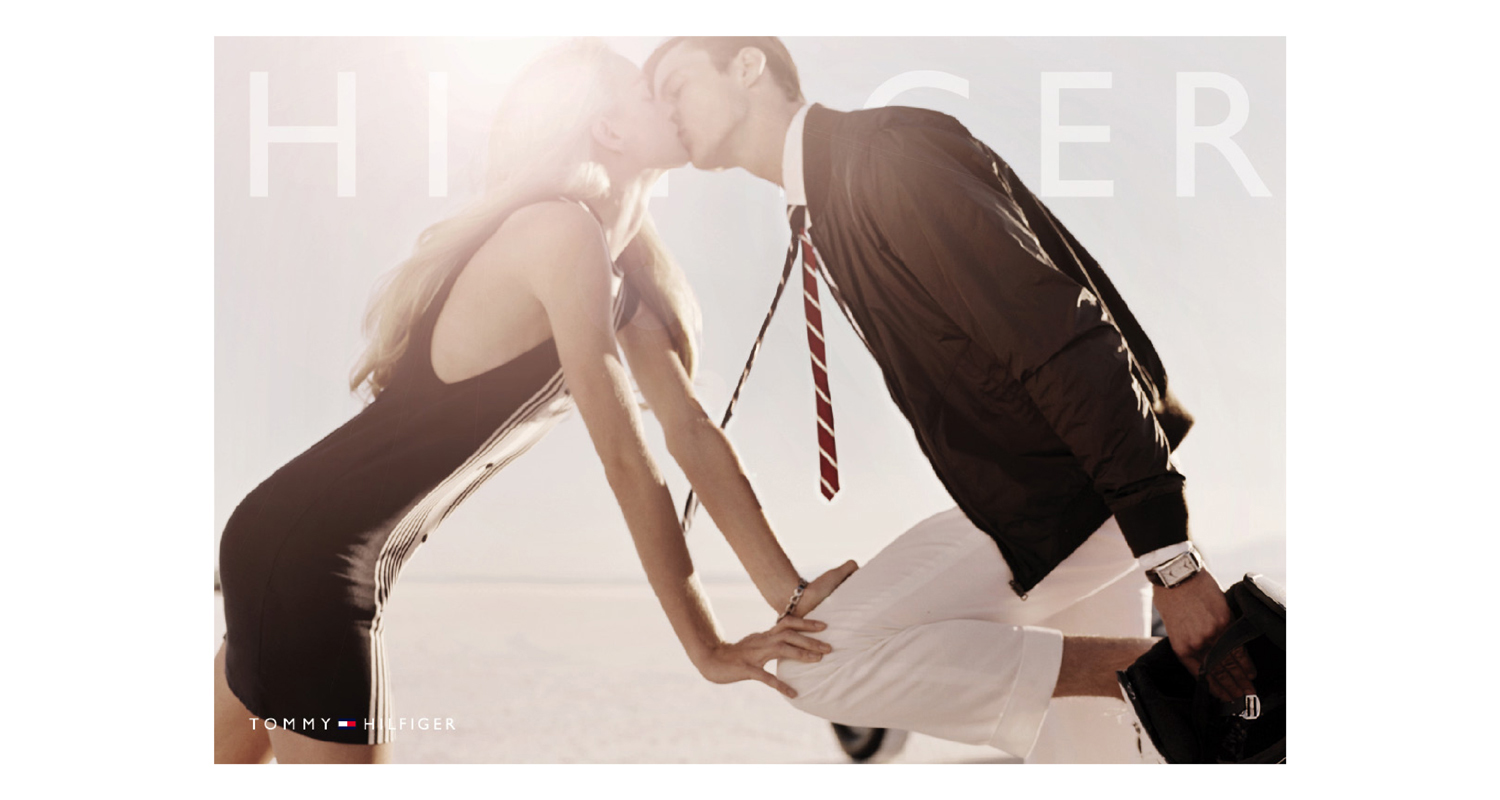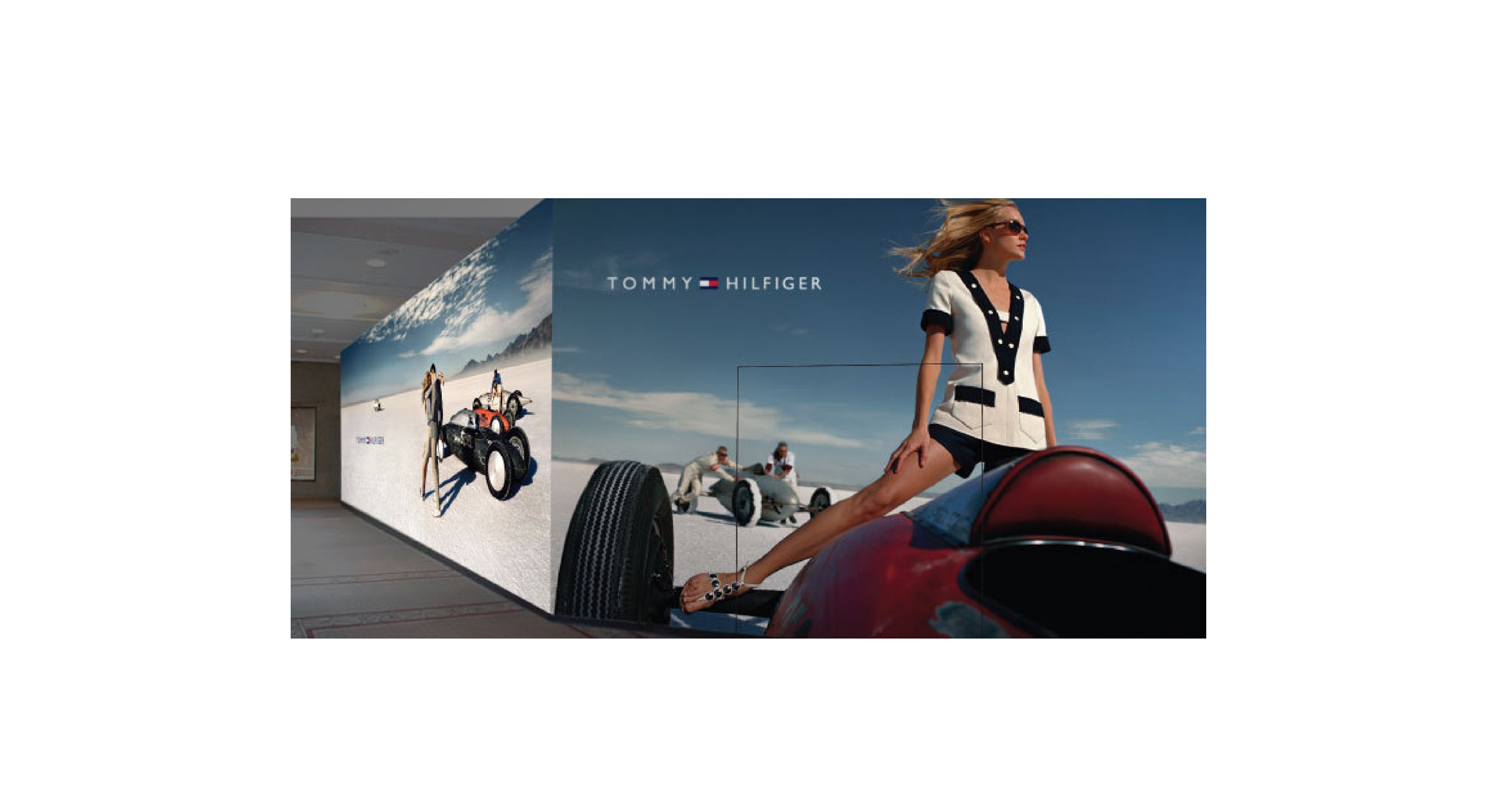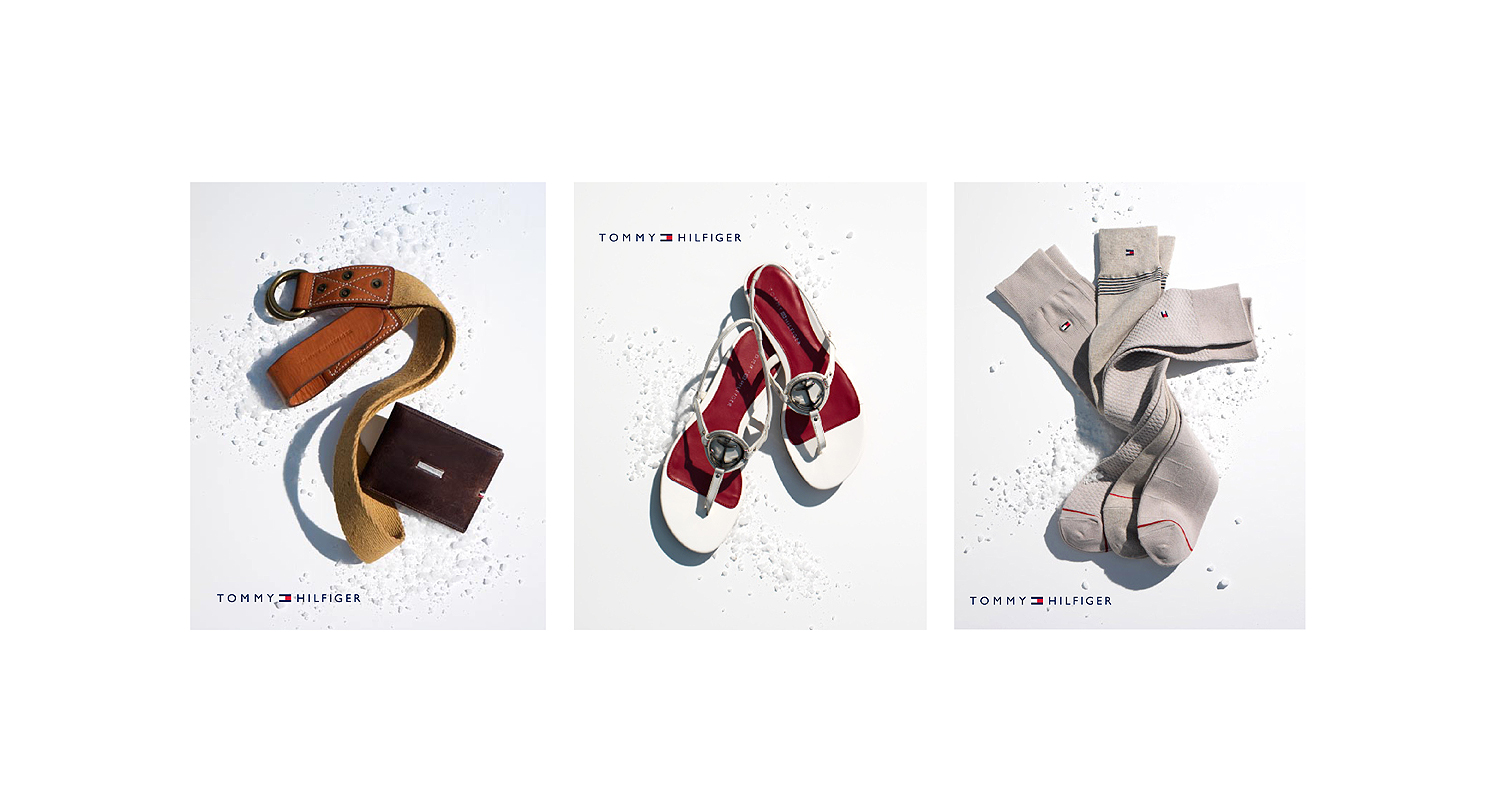 CAMPAIGN COLLATERAL
Design: Fashion show invitation & the spring collection look book. These invitations and look books were sent out to editors and buyers for Tommy's Spring 2008 fashion show. The printed pattern was made from vintage travel scarves from the early 70s. The invitation was screen printed onto white plexi (left). The look book is perfect bound, with a custom box envelope showing the pattern inside the flap, and on the inside cover of the book.
Creative Team:
Campaign creative direction: J. Padgett and F. Van Alphen.
Art Direction US Ads & Collateral: J. Padgett, K. Aplin
Design for US printed pieces: J. Padgett, R. Chertok
Photography (on figure): Dewey Nicks
Fashion Stylist: M. Duplan
Photography (product): Tim Hogan